Future of Flight: Floating Luggage, Cow-Powered Planes, and Other Proposals
by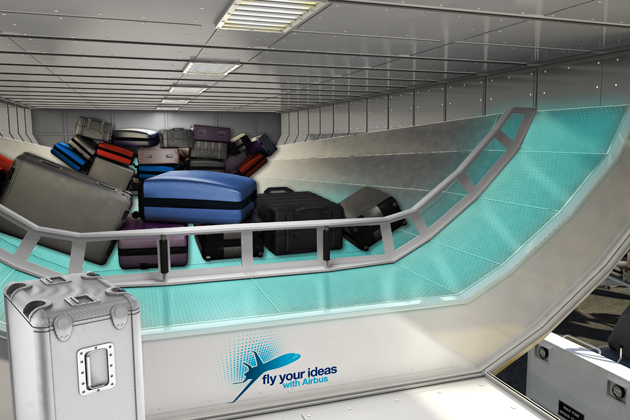 Aviation and innovation have been happy travel partners for decades, since the time fedoras and cigarettes were common aboard airplanes. Each generation of new airplanes offers advancement, whether it's around-the-world range that was once unfathomable or aircraft bodies of carbon fiber composite materials now common today.
Such innovation doesn't happen without difficult engineering labor. To that end, Airbus has challenged university students to conjure radical ideas aimed at improving the ecology and efficiency of aviation. One goal of the design challenge is to help airlines become carbon-neutral by 2020. The contest is also a way to broaden the appeal of engineering among students: Roughly 20 percent of the entries in the company's 2013 competition were from non-engineering students, says Charles Champion, Airbus's executive vice president of engineering.
Airbus chose five finalists from 618 entries in the Fly Your Ideas campaign and will award the winning group a €30,000 ($39,643) prize and invitation to the company's headquarters in France. The second-place entry receives €15,000 ($19,822). The groups retain ownership of their ideas, and Airbus holds an exclusive license on them.
UPDATE: On June 14, Airbus announced that the Brazilian team had won for its innovative thinking about how to manage luggage cargo. "They delivered a convincing and creative presentation, demonstrating teamwork, and their idea for floating luggage on a bed of air has great potential to simplify ground operations and improve the passenger experience of the future," Champion said in an emailed statement.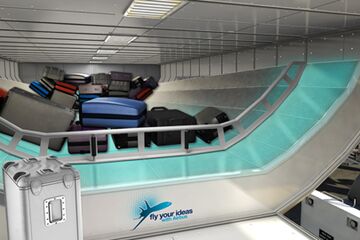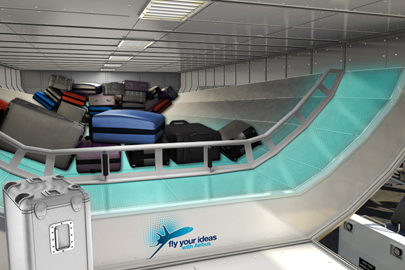 Floating Luggage
A team from the University of São Paulo in Brazil uses the principles of air hockey in a proposal to retro-fit cargo holds with super-light sliding sections to enable workers to quickly, easily, and safely load and unload luggage, using a cushion of air. The idea would be to eliminate the luggage containers used by many airlines and send bags to passengers roughly 30 percent faster than current practices. It's something similar to a scheme envisioned by Airbus engineers in the past, Champion says.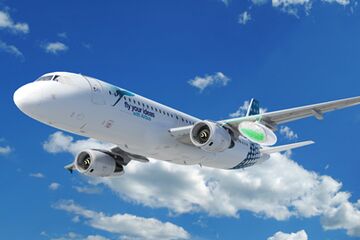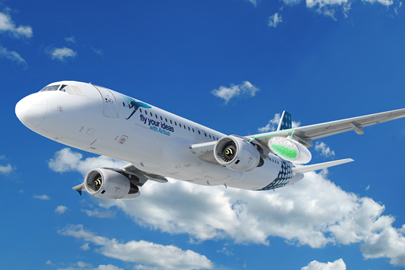 Cow Power
Yes, this plan involves cow poop. No, there wouldn't be cows on a plane. A team from Royal Melbourne Institute of Technology in Australia envisions a sustainable fuel system that would blend liquefied biomethane—the smelly stuff from cows—and liquefied natural gas. New, supercooled tanks for this fuel would sit beside the plane's engines, reducing carbon emissions by 97 percent. Liquefied natural gas has been gaining use in commercial trucking and shipping but has not yet found a practical role in commercial aviation.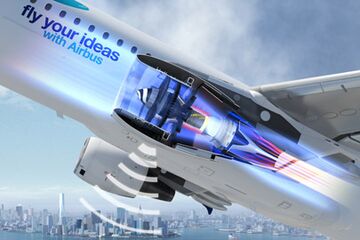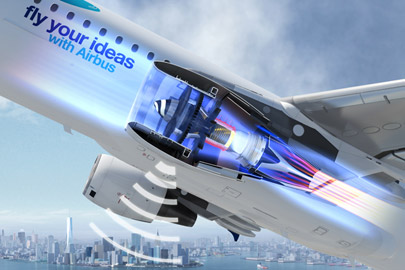 Shape-Shifting Engines
Noise is one of the biggest environmental nuisances posed by current jet engine technology. A team from SRM University in India suggests that the shape of an engine can be modified with alloys that shift their shape in flight to alter airflow, a key component of how much noise is produced. Advanced thermoelectric materials to harvest engine heat and change their shape still need to be developed.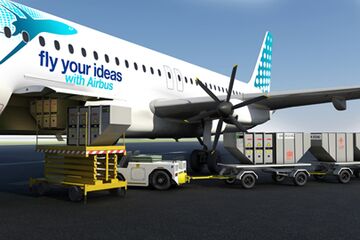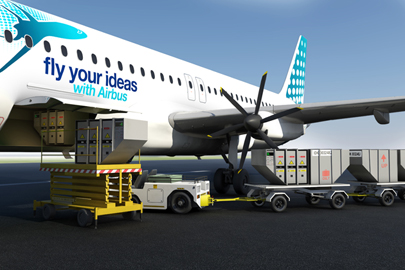 A Rechargeable Airplane
The concept is common to smartphones and tablets, which are powered by batteries you recharge each day. Why not the same for an airplane? A team from the Technical University of Milan proposes an array of such batteries that drop into the cargo hold of a turbo-prop engine aircraft; they could be loaded before each flight, based on the trip's distance, to optimize the plane's weight. For short-haul flights—the kind for which turboprops are commonly used now—such batteries could cut fuel use by 60 percent and carbon emissions by 40 percent.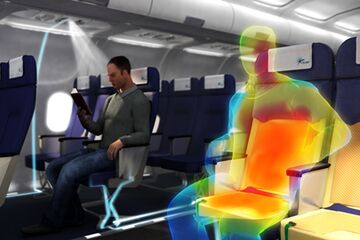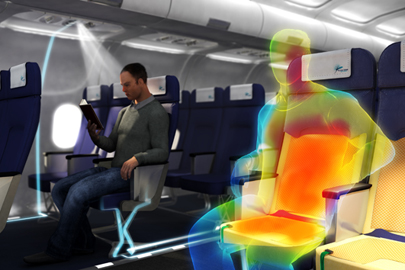 Humans Are Hot
Why not collect the body heat we all generate as a way to power our tablets and laptop computers during a flight? A team from Universiti Putra near Kuala Lumpur wants to do just that, proposing that heat-sensitive material embedded in cabin seats could transfer our excess body heat to the aircraft, providing an alternative source of power for the many gadgets we take on board. It might even reduce the perspiration from that large, sweaty guy in the middle seat next to you.
Before it's here, it's on the Bloomberg Terminal.
LEARN MORE