Dunkin' Donuts Stores Will Soon Look Like This
By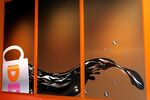 In an effort to update its image, Dunkin' Donuts is redesigning its stores. The company has devised four new design themes that franchisees can draw from when remodeling or building, each with its own name: "Original Blend," "Cappuccino Blend," "Dark Roast," and "Jazz Brew." As part of a new strategy to get customers to sit and stay, and hopefully boost afternoon sales, the new designs introduce more comfortable, café-style seating. Franchisees are required to remodel every 10 years, says spokeswoman Michelle King, and they can mix and match elements of different themes (such as seating from one style and lighting from another). Pure "Jazz Brew" will likely be the least common theme, as it is the most expensive to build. Dunkin' has so far opened about 90 of the new stores and plans to have as many as 600 by year's end, Bloomberg News reported. Renovations cost between $175,000 and $250,000, and the cost of a new store will range from $400,000 to $700,000, according to the report.
Original Blend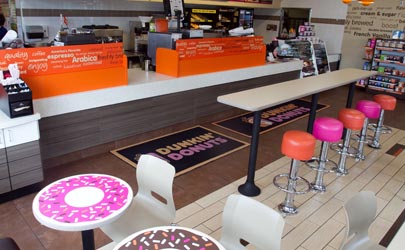 Light earth tones accented with Dunkin' Donuts brand colors
Cappuccino Blend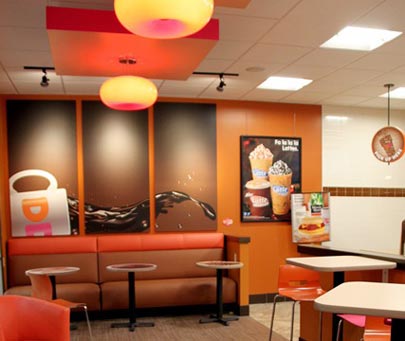 Colorful seating and lighting, graphics on walls
Dark Roast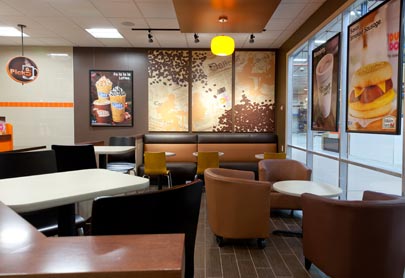 Dark earth tones
Jazz Brew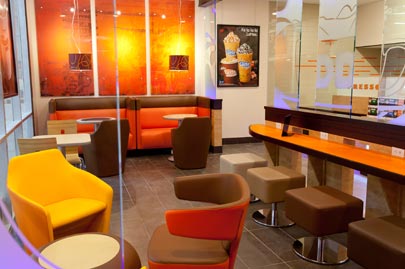 Colorful, soft seating; glass partitions with LED lights that change hues; tiles, chairs, and cabinets made with recycled materials
Before it's here, it's on the Bloomberg Terminal.
LEARN MORE