business
As a Small Business Optimism Index Rises, Economists Aren't Convinced
By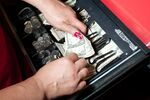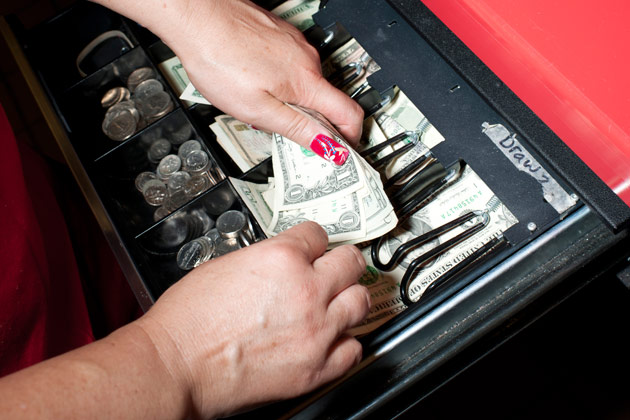 Small business owners' confidence levels rose in May to the highest in a year, according to data released on Tuesday morning by the National Federation of Independent Business. That's not bad news, but it's not cause for celebration, either. "It's nice to see confidence not shrinking, but there isn't much to hang your hat on in this report," said NFIB chief economist Bill Dunkelberg in a press release announcing the data.
Two reasons why the results of the NFIB's monthly Small Business Optimism Index don't inspire more confidence:
• The jobs numbers: To calculate its monthly index, the NFIB collected surveys from 715 of its member companies, about 90 percent of which have 20 or fewer employees. The data released on Tuesday showed that optimism rose 2.3 points from April to May, up to 94.4. Respondents were more optimistic on eight of the 10 components of the index, including overall outlook for the U.S. economy and expectations for stronger sales. But those positive results were at least partially offset by last week's report from the NFIB, which found that the organization's members pared jobs in May after five consecutive months of job growth.
• We've been here before: While last month's results were the best in a year, the broader trend is less inspiring. The NFIB's optimism index has reached its current level several times since falling to a post-financial crisis low of 81 percent in March 2009. The index was at 94.5 in February 2011, only to fall to 88.1 six months later; after reaching 94.5 again in April 2012, the index fell to 87.5 in November. "Although the index has improved significantly over the past two months, its absolute level remains weak, and the gains have only brought the index back to where it was earlier in the current recovery," wrote Joshua Shapiro, chief U.S. economist for MFR, in a research note.
The upshot, Dunkelberg said during an interview Tuesday morning with Bloomberg Radio's Tom Keene, is a "bifurcated economy." "The big firms are doing very well," he said. "The small business sector isn't growing."
Before it's here, it's on the Bloomberg Terminal.
LEARN MORE