Apple Flatters Microsoft With Imitation
But Windows Phone still has a ways to go
by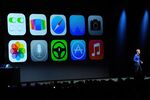 Apple paid Microsoft something of a compliment on Monday when it unveiled iOS 7, the latest iteration of its mobile device operating system–which looks an awful lot like the software that runs on Windows Phone. That may sound like sacrilege to Apple's true believers, but the evidence speaks for itself. The crisp, clean lines on iOS 7 apps and the overall simplification of its imagery and other elements speaks directly to the designs Microsoft has moved toward for the past couple of years.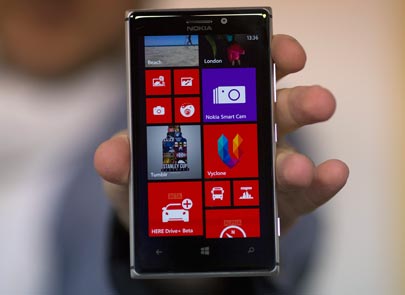 If Apple, the tech world's de facto purveyor of good taste, has moved closer to Microsoft's design, then it follows that Microsoft must be doing something right. Microsoft needs this kind of affirmation as it continues its seemingly quixotic bid to become a serious player in the mobile market. And recent market data suggest that, like the talking guy in the Monty Python plague cart, Windows Phone is "not dead yet."
Fresh market share data from researcher IDC shows that Microsoft's mobile shipments overtook BlackBerry's in the first quarter, shipping 7 million devices, compared with BlackBerry's 6.3 million. (This victory looks modest next to Google's Android, which drubbed all comers with 162.1 million devices shipped.) Kantar Worldpanel ComTech reports that people under 50 have demonstrated renewed interest in Windows Phone, with a particularly strong jump among consumers aged 25 to 34. Canalys forecasts that global Windows Phone shipments will draw even with those of Apple's iPhones in 2017.
Microsoft still has a lot of work to do. Here in Silicon Valley, even people who grudgingly say the Windows Phone's pretty interface has some advantages over the current iPhone still laugh aloud at the idea of ever actually buying one. Besides branding, Windows Phone suffers from poor app-making: Sending a text message for an Uber makes you feel like the last remaining WAP user in San Francisco. "There are no delusions here," says Thom Gruhler, the chief marketing officer for Windows Phone. "There are no champagne corks popping yet."
My friends in Silicon Valley say Microsoft has been offering $100,000 or more to companies that will build Windows Phone apps. All told, Microsoft has 145,000 apps and games, according to Gruhler. That includes 48 of the top 50 most downloaded, though it still lacks a version of Pinterest and Instagram.
Among phonemakers running the Windows mobile software, Nokia has done much of the heavy lifting in terms of market share gains. Later this year, it is expected to dish out sleeker versions of its high-end but hefty phones. Huawei has gone after the cheaper end of the smartphone market with some $200 and below phones.
Cross-promotion is also part of the Windows Phone strategy. Microsoft has already begun preparing tie-ins between mobile apps and some games for its Xbox One console, slated for launch in November. Around the holiday season, the company may even bundle a game console with a phone and some services. "I think that's something well within reason," Gruhler says.
Before it's here, it's on the Bloomberg Terminal.
LEARN MORE