business
MBA Journal: My Journey Toward an Internship
Kristen Jones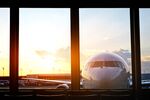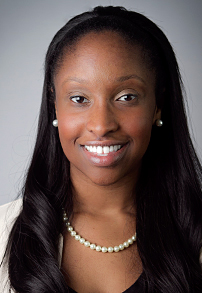 At Harvard Business School's admitted students weekend last year, one of the parting gifts I received was a list of the companies that had recruited at the school the previous year. It was 10 pages long, front and back, with more than 100 companies per page. I think the list was meant to show us how broad our options would be; maybe it was supposed to calm our fears about perhaps not finding the right job when we leave.
The thing is, the prospect of being back on the job hunt is more than a bit scary. As a first-year, I have been interviewing for summer internships, and though these internships last for only 10 weeks, for many students they turn into full-time offers of employment. So needless to say, the pressure is still on.
The good news is, like many business schools, HBS has a wealth of resources to help us navigate the recruiting process and prepare us for our chosen careers. One of the best tools in its arsenal? Letting us settle in before feeding us to the wolves (kidding … sort of). HBS requires recruiters to observe a "quiet period" in the beginning of our first year, during which we are free from the pressure of networking events, career panels, and résumé drops. Once the quiet period is over, the floodgates open. Depending on our desired industry, we can easily fill our calendars with nightly recruiting events—dinners and talks and mock interviews and coffee chats. The list is endless. And if you haven't chosen an industry you essentially have to double (or triple) the previous list of events.
Thankfully, we aren't alone in the journey. Harvard's Career Development Office provides career coaching, résumé reviewing, interview preparation, industry panels, and a number of other services to help us navigate the process. I relied on its services many times throughout my search, which I was able to narrow down to consulting pretty early on.
Maybe I'm picking the right industry, but maybe I'm not. Maybe I will thrive in my internship, or maybe I will fail miserably. It is scary to think about, but it is exciting, as well. For now, I have survived recruiting and have an offer in hand. I'll be interning with a consulting firm in New York, working in its strategy and operations group. Like many consulting firms, this one's model involves traveling four days a week to the client, which means lots of airline miles (and lots of packing, unpacking, and staying in hotels). I am definitely looking forward to being thrown into a new industry and helping a client solve some of its most pressing problems. And who knows? Maybe I'll learn a bit more about myself, as well.
Join the discussion on the Bloomberg Businessweek Business School Forum, visit us on Facebook, and follow @BWbschools on Twitter.
Before it's here, it's on the Bloomberg Terminal.
LEARN MORE