Federal Legislation Seeks to Streamline States' Online Gambling Rules
Congressman Pete King has introduced a bill that would legalize online gambling at the federal level and create uniform regulation and licensing
By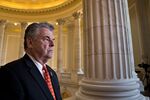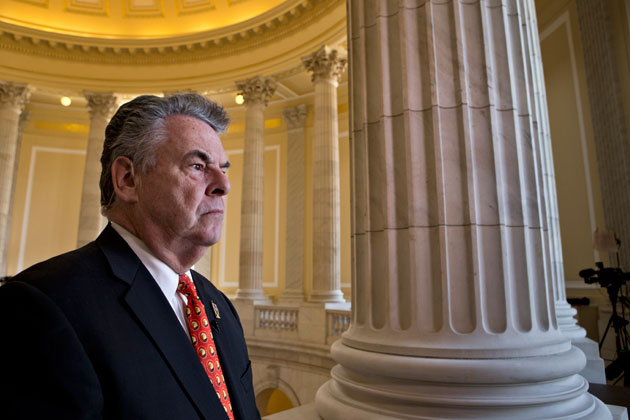 Representative Pete King (R-N.Y.) introduced a bill on Thursday to legalize online gambling at the federal level, moving to minimize the role of state-level licensing and regulatory guidelines cropping up, now that the first few states have embraced the practice. "With states approaching this issue piecemeal, it can lead to conflicting or inconsistent laws from state-to-state, varying levels of consumer protection, and a perverse incentive for a race-to-the-bottom on standards to attract gaming operators and revenues," the Long Island congressman said in a press release.
Online gambling is going to be big business: Morgan Stanley projects that the American market alone will be worth $9.3 billion by 2020. A 2011 ruling by the U.S. Department of Justice made all gambling except sports betting legal at the federal level, so long as the state in which the wager is made has authorized it, too. Three states—Nevada, Delaware, and New Jersey—have already legalized Internet gambling, and players in Nevada returned to lawful online games back in April. Other states, including California, Massachusetts, and Illinois, are considering laws of their own.
King's legislation would grandfather in the systems created in those states while also introducing uniform controls and creating a federal Office of Internet Gambling Oversight inside the Treasury Department to oversee licensing across the country. Companies operating without a license would be fined for the amount of the proceeds from their U.S. players or $1 million per day, whichever is greater. States and Native American tribes could opt out of the federal laws and set up their own intrastate networks—or prohibit online gambling altogether, according to PoketFives. "If in Utah they don't want any type of gambling to occur, which is currently the case, they want to respect that right," says Safe and Secure Internet Gambling Initiative spokesman Michael Waxman. "The same goes for tribes; the tribes should be able to decide what sort of gambling occurs within its borders."
"I don't know that there's much appetite for this bill on capital hill," says Jennifer Webb, a spokesperson for Gambling Compliance, which tracks the global gambling industry. "But it serves a good purpose of keeping Internet gaming on the legislative radar."
Legislation similar to King's measure has been introduced in the past, but Waxman says the latest bill goes further. "It requires that consumer protections be in place and looks to create a level playing filed, giving state lotteries and tribes and anyone else a chance to become an operator nationwide in states that allow the activity to occur," he says. "I could imagine companies like Facebook, Zynga, Yahoo!, and others seeking federal licenses and offering online-gambling activity."
The gates would also be open to such established international companies as PokerStars and FullTilt, which would make competition for U.S. online gambling sites quite a bit stiffer.
Before it's here, it's on the Bloomberg Terminal.
LEARN MORE