Billions of Phone Calls Mined by U.S. Seeking Terrorists
Gopal Ratnam and Terry Atlas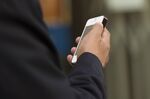 Collect telephone numbers for billions of U.S. calls, load the information into super-fast computers and you can start building a map of connections revealing patterns or oddities to help spot a terrorist.
The U.S. government's primary electronic surveillance arm, the National Security Agency, is doing just that -- vacuuming up U.S. phone records and, at least in certain circumstances, analyzing them to develop leads that authorities can pursue to identify and stop terror plots.
Members of Congress confirmed yesterday that they knew about a top-secret court order compelling Verizon Communications Inc. to turn over data about its customers' calls, continuing an intelligence-gathering effort that started under President George W. Bush.
The NSA receives only numerical information, known as metadata, about phone calls: the originating and receiving phone numbers, calling-card numbers, the duration of a call and identifying information about mobile phones, according to a copy of the court order that the U.K.'s Guardian newspaper published on its website.
The program gathering phone-call data "does not allow the government to listen in on anyone's telephone calls," White House spokesman Josh Earnest told reporters yesterday. "The information acquired does not include the content of any communications or the name of any subscriber. It relates exclusively to call details, such as a telephone number or the length of a telephone call."
'Reasonable Suspicion'
The government is barred "from indiscriminately sifting through the telephony metadata acquired under the program," Director of National Intelligence James Clapper said in an e-mailed statement late last night.
The special court provided under the Foreign Intelligence Surveillance Act "only allows the data to be queried when there is a reasonable suspicion, based on specific facts, that the particular basis for the query is associated with a foreign terrorist organization," Clapper said.
Telephone calling data isn't the only information pouring into the NSA's computers: The Washington Post and the Guardian reported late yesterday that the government has access to internal data at nine Internet companies and is culling photographs, e-mails, audio and videos. The program, initiated in 2007, is code-named PRISM, the newspaper said.
Clapper said in a second statement that the Internet surveillance involves "extensive procedures, specifically approved by the court, to ensure that only non-U.S. persons outside the U.S. are targeted, and that minimize the acquisition, retention and dissemination of incidentally acquired information about U.S. persons."
Mapping Conversations
The metadata on phone calls enables the U.S. spy agency to map networks of conversations around the world and to study patterns, said one former NSA official, who asked not to be identified describing intelligence practices. He declined to discuss specifics of NSA programs.
The operation is the national security version of Big Data, the mining of massive pools of information. Companies such as Amazon.com Inc., Google Inc., General Electric Co. and International Business Machines Corp. are using such data analytics for insight into areas including consumer behavior, manufacturing, dairy farming and genetics.
Telephone records collected through the NSA surveillance program were used to thwart a "significant" terrorist plot within the "the last few years," House Intelligence Committee Chairman Mike Rogers, a Michigan Republican, said yesterday. He declined to provide details of the incident.
'Years Ahead'
The NSA boasts of its computer intelligence capabilities.
"NSA's systems environment is a haven for computer scientists, with vast networks able to manipulate and analyze huge volumes of data at mind-boggling speeds," the agency said in a help-wanted posting on its website. "Computer scientists at NSA have access to acres of hardware" and "software years ahead of current commercial technology," according to the ad.
Officials didn't give a clear picture yesterday of precisely what the NSA does with the telephone metadata, citing the classified nature of the program.
Senate Intelligence Committee Chairman Dianne Feinstein, a California Democrat, likened the information to "a telephone book of the numbers" and said that "if, through another way, information comes to the FBI that there is reasonable suspicion that a terrorist act -- conspiracy, planning, carrying out -- is going on, they can access those records."
Ferreted by Computer
Senator Saxby Chambliss of Georgia, the top Republican on the intelligence committee, said the program is seeking "somebody in contact with somebody that we know to be a known terrorist."
"All these numbers are basically ferreted out by computer," Chambliss told reporters. "If there's a number that matches a terrorist number that has been dialed by a U.S. number, or dialed from a terrorist to a U.S. number, then that may be flagged."
The Guardian reported that the Foreign Intelligence Surveillance Court on April 25 had approved an FBI request to obtain information from Verizon about phone calls inside the U.S. and between the U.S. and other countries on a daily and "ongoing" basis.
The spy agency has been collecting phone records of U.S. citizens from all phone companies and not just Verizon, William Binney, a former NSA analyst turned critic, told the news program "Democracy Now" in an interview yesterday.
Collected Daily
"When you add the rest of the companies in, my estimate was that there were probably three billion phone records collected every day on U.S. citizens," Binney said. "That doesn't count the e-mails. And they're avoiding talking about e-mails there, because that's also collecting content of what people are saying. And that's in the databases that NSA has and that the FBI taps into."
Feinstein and Chambliss said the program had been going on for seven years, and that Congress was informed about the data-collection effort.
If the data-gathering is as benign as the lawmakers said, "what's the secrecy all about?" said James Bamford, author of "The Shadow Factory," a 2008 book about the NSA.
"The real story is this is a complete, outrageous expansion of the surveillance state," Bamford said in a phone interview. "The fact that we are talking is now sitting in some NSA vault even if what we are saying is private. Why should people in a democracy pay taxes to have their privacy violated like that? This isn't East Berlin during Cold War."
The spy agency's use of the information is strictly monitored under the law, former Director of National Intelligence Dennis Blair, a retired Navy admiral, said in a phone interview. "The NSA stores and uses the information from U.S. communication in strict accordance" with procedures "that are very carefully laid out and monitored."
Mapping Hierarchy
Computer analysis of the telephone data is similar to techniques used before the electronic era to develop intelligence about adversaries, mapping the hierarchy of an enemy's military units, learning who reported to whom and who commanded which units, the former NSA official said.
Analyzing telephone data to develop potential leads for further investigation also lowers operational costs because deploying human spies is both expensive and dangerous, the former official said.
The U.S. had about 326 million mobile phones at the end of 2012 and generates about 2.3 trillion minutes of voice calls and 2.19 trillion text messages a year, according to CTIA-The Wireless Association, an industry group based in Washington.
The government collects vast amounts of data that become valuable "when you can connect it with something else that arrives at a future point in time," CIA Chief Technology Officer Ira "Gus" Hunt said at a technology conference in March.
"Since you can't connect dots you don't have, it drives us into a mode of we fundamentally try to collect everything and hang onto it forever -- forever being in quotes, of course," Hunt said.
Before it's here, it's on the Bloomberg Terminal.
LEARN MORE