business
NYU Stern Cuts MBA Application Essays by a Third
Louis Lavelle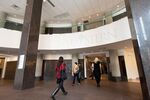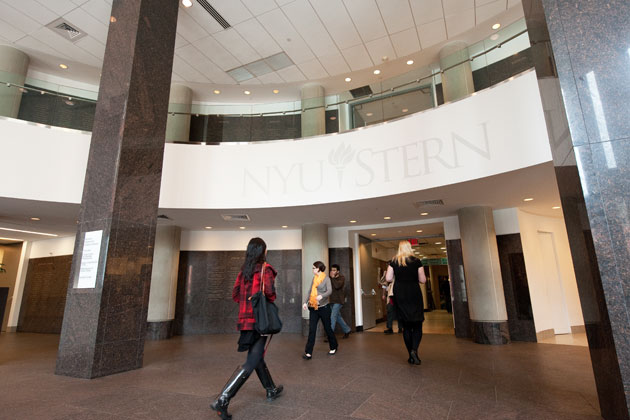 The incredible shrinking MBA application continued on Thursday, with New York University's Stern School of Business reducing the number of required essays from three to two.
The move follows decisions by Harvard Business School, Columbia Business School, and the University of Michigan's Ross School of Business that substantially reduce the maximum total word count on their admission essays.
The new Stern essays are identical to last year's, except one is now optional. The first question, which has a 750-word limit, asks applicants to describe their professional aspirations—including why they're pursuing an MBA—what steps they've taken to determine if Stern is the best fit for them, and what they expect to be doing after graduation.
The second essay question offers two options. The first has a 500-word limit and asks applicants to describe "two different and distinct paths you could see your career taking long term." The other option allows applicants to describe themselves to their classmates. If applicants choose to write an essay for this question, they'll be limited to 500 words, but applicants can also submit artwork, multimedia, or virtually anything else that expresses who they are. This "personal expression" question was required for the last application cycle.
A third essay—for providing any additional information the applicant wants to supply, such as explanations for employment gaps, grades, and other matters—is optional.
In addition to the essays, Stern announced that it's introducing an early application deadline of Oct. 15, in addition to existing deadlines of Nov. 15, Jan. 15, and March 15. Jessica Neville, a Stern spokeswoman, said the change was made in response to feedback from applicants. The new deadline aligns with the early deadline used by the Consortium for Graduate Study in Management, which provides MBA fellowships for underrepresented minorities. Stern is a member of the consortium and accepts applications from the organization.
Join the discussion on the Bloomberg Businessweek Business School Forum, visit us on Facebook, and follow @BWbschools on Twitter.
Before it's here, it's on the Bloomberg Terminal.
LEARN MORE