business
Companies Are Using M&A for the Wrong Reasons
Gerald Adolph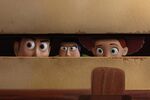 The M&A marketplace is still tepid by 2007 standards. True, there have been a few big deals—the acquisitions of Tumblr ($1.1 billion) and Warner Chilcott ($8.8 billion), for instance. But most are small and specialized or driven by financial backers. Strategic buyers—in particular, large-cap buyers that provide the "sizzle" in the market—are holding back. That's partly the result of continued economic uncertainty, buyer remorse in the past, and, since the 2008 financial crash, investor aversion to anything seen as even vaguely risky. Opening the M&A spigot will rely, in part, on confidence that future deals will do better than history has shown.
Is there reason to believe that any new wave of deals will perform better?
For the answer, you need to look past the numbers and at the reasons for the deal. Often deals fail because companies do them for the wrong reasons. The traditional reasons—consolidation, scale, access to fast-growing new markets or new industry sectors—often lead to wrong choices. In many cases even the right choices are wrongly executed because of poor understanding of the "why" of the acquisition.
Here's the problem: When CEOs and their advisers plan deals, they forget the things that make the company successful and which they need to double down on.
Deals are most likely to succeed when they are based on—or are designed to strengthen—the areas where a company is already strong. Deals that were built on those critical strengths produce an average annual total shareholder return 3.9 percentage points above the market index, according to our research. Deals where buyers were trying to expand into new or "old" areas that required capabilities they did not have underperformed the market index by an average of 9.1 percentage points.
Some high-profile deals illustrate the point. When Walt Disney acquired Pixar Animation Studios, it added digital animation and strong storytelling to the company's proven strength in motion pictures and its formidable marketing machine. DuPont added a technology edge to its polymer and food franchises when it acquired enzyme maker Danisco.
By contrast, Sara Lee got little value out of its merger with EarthGrains, as fresh breads required a completely different set of capabilities than frozen goods. Other famous deals that failed because they ignored core strengths include Quaker Oats' failed acquisition of Snapple, not to mention the disastrous AOL acquisition of Time Warner.
When contemplating a deal, CEOs, their advisers, and investors need to ask themselves: Have we really identified the things we do best, the things that set us apart? Do those capabilities "travel" to other products and services, across global boundaries? Do we need to evolve and enhance our capabilities because of global trends and changes? (Think newspapers shifting to digital.) And once the deal is in place, do we really understand what strengths we need to preserve, and how to do it?
Acquisitions are more likely to succeed when they are grounded in what companies do best. They're more likely to fail when those strengths are ignored no matter how alluring the market opportunity seems. The concept sounds fundamental but has eluded far too many big acquirers.
Before it's here, it's on the Bloomberg Terminal.
LEARN MORE