business
The MBA Rapper: Strategy by Day, Hip-Hop by Night
Francesca Di Meglio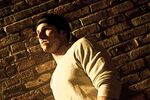 On a road trip with his childhood buddies, Matt Kawadler, a 2012 graduate of Northwestern University's Kellogg School of Management, got into a heated argument over fantasy football. At one point, one of the guys turned to him and—playing off his last name— said, "Wow, Klaww, calm down." The name stuck, explains Kawadler, who uses the moniker in his other life as a rapper.
Yes, you read that correctly. Kawadler, an MBA who spends his days working in strategy consulting (he declined to say where), moonlights as a hip-hop artist. He performed a full set when he opened for Method Man at Double Door in Chicago at the start of the year.
Growing up in Boston, Kawadler was always interested in music and playing different instruments. When he was introduced to hip-hop, however, he was hooked. "Hip-hop had the added element of wit," he says. "It combined intelligence with music."
This love of hip-hop motivated a teenage Kawadler to enter competitions, battling other rappers with freestyle pieces he'd have to come up with on the spot. He pursued strategy consulting after college and kept his hip-hop career as an afterthought. "Hip-hop was something nice to do on the side," he adds.
Going for an MBA changed all that. Kawadler says returning to school afforded him time to reflect on his true passion. He began to see hip-hop as something that could be more than a hobby.
"It clicked in B-school that there was a niche market, and with the business know-how I was picking up, I could really pursue this," says Kawadler.
Business school provided a built-in support system. The school put him in contact with people in the music industry who could help him move his career forward, he says. Members of the community would come out to his shows. For instance, when he competed to open for Mos Def, the best crowd came out for him, he says. Although he did not win, Kawadler credits that performance with getting him the Method Man gig.
While he's no longer free-styling, he still performs onstage and records new music. He has a record label, Klaww Entertainment, and released an album, The Moment, in January. He says he is following the greater trend in music of breaking down barriers between different genres. As a result, his sound infuses hip-hop, club, and dance music. Whatever the sound, he wants his songs to be inspirational, says Kawadler.
Even though he sees his MBA as a major advantage, he doesn't use it as a marketing tool. "Hard work is hard work," says Kawadler. "What I can control is the product. If you listen to my album and like it, then that's what is important. In other words, I don't stamp my MBA on the front of my CD."
Join the discussion on the Bloomberg Businessweek Business School Forum, visit us on Facebook, and follow @BWbschools on Twitter.
Before it's here, it's on the Bloomberg Terminal.
LEARN MORE