Lincoln, Not Cadillac, Is Detroit's Surprise Luxury Hit
by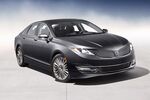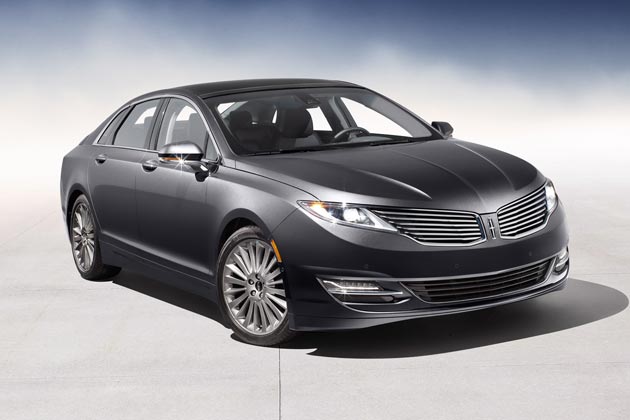 "Cadillac is back," crowed Bob Ferguson, the executive in charge of GM's luxury marque, in announcing yesterday that sales were up 40 percent over last May. Cadillac's year-to-date sales are up an impressive 38 percent, the biggest increase since 1976. Much of this is driven by Cadillac's new entry-level ATS, which won Car of the Year at the 2013 Detroit auto show; 70 percent of those buying the ATS are first-time Cadillac customers. All of this has been greeted in Detroit as welcome news that one American carmaker, at least, has rediscovered how, after decades of missteps, to make a luxury car that gets American hearts racing.
Look a little closer, though, and it appears that carmaker isn't GM, but its rival Ford, maker of the unheralded Lincoln—a brand with an aesthetic that remains a work in progress and an inscrutable ad campaign (featuring, in one commercial, an actor portraying Abraham Lincoln). Last month, the MKZ, Lincoln's own midsize entry-level luxury sedan, narrowly outsold the ATS, even though Ford offered far less in sales incentives. According to Edmunds data, the average ATS buyer was offered almost $4,000 all told to sign, more than twice what MKZ buyers required.
Overall Lincoln sales remain anemic, but the MKZ is a surprise hit. Why might that be? Bloomberg automotive analyst Kevin Tynan points out that the MKZ is larger than the ATS, which is basically a compact luxury car, and buyers looking to buy a luxury car tend to want something bigger.
A more significant factor may be the non-luxury cars Ford makes. One of the best ways to get people to buy one of your more expensive cars is for them already to own one of your less expensive cars. For much of the last century, GM took pride in offering a brand for every rung of the income ladder. But starting in the 1970s and '80s, American carmakers stopped making entry-level cars that people wanted. That wasn't by accident: Detroit wasn't really that interested in having people buy its cheaper vehicles, since, once high labor costs were factored in, it lost money on those cars.
That made it harder, though, to get buyers attached to brands before they moved up the scale into luxury vehicles. In the wake of their near-death experiences, GM, Ford, and Chrysler have radically cut costs, which has enabled them to finally make small cars that people actually want to buy. That in turn encourages people to look at the luxury vehicles, too. In the Fiesta, the Focus, and the Fusion, Ford has a stable of affordable vehicles that are impressing buyers. And that, more than associations with the Great Emancipator, is probably what makes them willing to take a look at a Lincoln.
Before it's here, it's on the Bloomberg Terminal.
LEARN MORE