In Bankruptcy, Detroit Could Sell Off Its Art Collection
By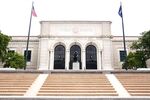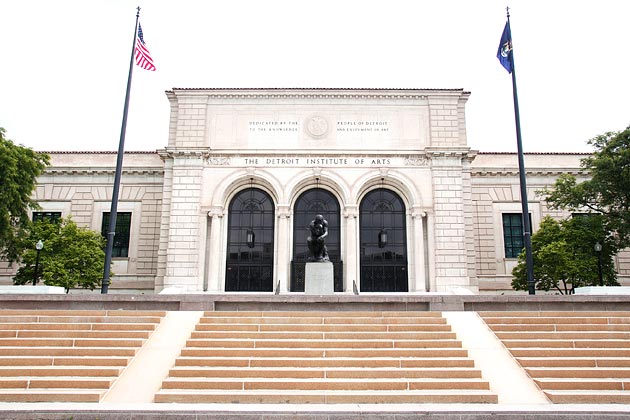 The Detroit Institute of the Arts is home to a collection that includes paintings by Rembrandt and Van Gogh, a statue of Rodin's The Thinker, and a giant mural by Diego Rivera celebrating the city's auto industry.
That collection, estimated to exceed $15 billion in value, could soon be sold off at auction to the highest bidder. Detroit was taken over by the State of Michigan in March but has yet to declare bankruptcy in court. If the city declares bankruptcy, the state-appointed emergency manager, Kevyn Orr, can sell off its assets to repay creditors—and artworks housed in the 128-year-old museum are not exempt. The city's debt  about equals the worth of the museum's holdings.
Orr touched off a storm of criticism in the art world last week, when he asked the museum to give him an appraisal of its collection. According to the Chronicle of Philanthropy, Metropolitan Museum of Art Director Thomas Campbell lashed out against the move, calling it a cultural fire sale.
Orr says he has no immediate plans to auction off the valuable works of art. "We obviously don't want to get rid of art," his spokesman told Reuters. The spokesman also said he couldn't rule out that possibility. If the art is auctioned, it would be the first time this has happened in a municipal bankruptcy.
Meanwhile, the museum is gearing up for a legal battle. Though the Detroit Institute of the Arts is owned by the city, museum officials are arguing that the art itself is held in a "public trust" and therefore can't be sold. Michigan Senate Majority Leader Randy Richardville recently introduced a bill that would protect the museum's collection from being sold off during bankruptcy proceedings. Even if that legislation passes, it may not help the museum: Federal bankruptcy laws tend to trump state laws in court.
Before it's here, it's on the Bloomberg Terminal.
LEARN MORE