Behind the Auto Sales Boom: Easier Money for Borrowers
by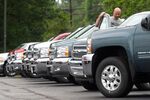 The factors fueling this year's stellar vehicle sales range from overall improvement in the U.S. economy to the boost in homebuilding, which is driving demand for pickup trucks. But a lot of people are buying cars because they can, with help from a more flexible financing environment. As this chart shows, the secondary market for auto loans has serious momentum.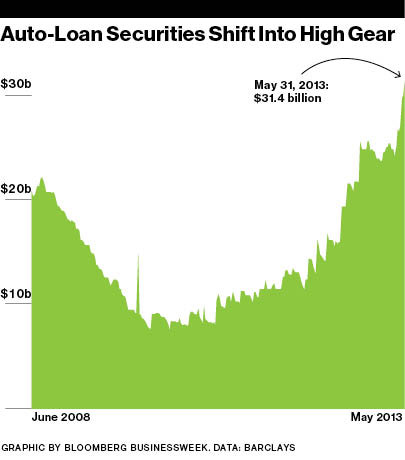 Here's how it works: Lenders are happy to offer auto loans that can then be packaged and sold to investors as asset-backed securities. The investors, in turn, are happy to buy those securities because low interest rates elsewhere have forced them to search for better returns, and securities backed by auto loans provide a stream of cash from car buyers making good on their loan payments.
And everyone is happy because people are more likely to pay their car loans than their student loans, credit-card debt, or mortgages, according to Federal Reserve data. In fact, auto-loan defaults are falling and prepayment rates are approaching a two-year high, according to Fitch Ratings.
So the next time you read that U.S. buyers are on pace to purchase more than 15 million vehicles this year, think of this chart—the mountain of money pushing all those cars and trucks off the lot.
Before it's here, it's on the Bloomberg Terminal.
LEARN MORE