business
How to Calculate Eligibility for Health Insurance Subsidies
By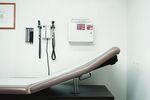 Question: I am 60 years old and was laid off from a job four years ago. I have since been self-employed. I receive a monthly pension and sometimes withdraw funds from my 401(k). Will those two sources of income count when I'm calculating income to determine if I'll be eligible for a subsidy to purchase health insurance?
Answer: In short, yes. All your income—including pension withdrawals and retirement income—will count for the purpose of determining whether you'll get a subsidy to buy insurance in 2014 under the individual mandate of the Affordable Care Act, or Obamacare.
Subsidies will be calculated based on your household's MAGI (modified adjusted gross income), which is the total of your adjusted gross income (Line 37 on your Form 1040) and any additional tax-exempt interest income you may have.
"For the most part, anything that counts as income on your tax returns will count when determining subsidy eligibility," says Michael Mahoney, a senior vice president at Chicago's GoHealth Insurance, an online insurance marketplace.
Subsidies are expected to be available for the purchase of insurance on the federal and state-run insurance marketplaces scheduled to open Oct. 1 for coverage beginning Jan. 1, 2014. Individuals making up to about $45,000 and families of four making up to about $94,000 annually will be eligible for sliding-scale subsidies. This calculator can help you determine your eligibility.
A May study released by Families USA, a nonprofit consumer health-care advocacy organization, estimates that 25.7 million Americans will be eligible for subsidies in 2014.
If you are eligible, you will be given a certain tax credit amount for your monthly premiums, Mahoney says. The online application you will complete should help you determine what subsidy amount you qualify for and whether there are any other benefits you can claim, such as Medicaid (federal health insurance for low-income Americans) or veteran's benefits, says Katie Vlietstra, director of government affairs at the National Association for the Self-Employed.
It's important to remember that your eligibility for a subsidy can change year to year if your income fluctuates. Also, most Americans become eligible for Medicare, the nation's health insurance program for the elderly and disabled, at age 65.
Send more questions on challenges you face in your business. I will interview experts and distill their insights into answers.
Before it's here, it's on the Bloomberg Terminal.
LEARN MORE