From 'Battlefield Earth' to 'After Earth': Why Do Scientology-Themed Films Flop?
By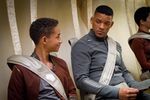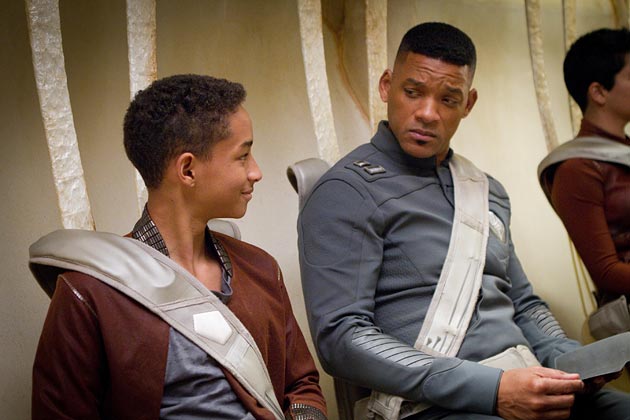 Men in Black, Independence Day, I Am Legend: Almost every single Will Smith summer blockbuster has debuted at No. 1 at the box office. Until now. Over the weekend, Will and son Jaden Smith's sci-fi film After Earth pulled in a paltry $27 million, putting it in a league with epic flops Land of the Lost and John Carter. Even Now You See Me earned more money last weekend; that movie is about teleporting magicians who rob a bank.
Yes, After Earth got terrible reviews, but that doesn't always guarantee a bomb. (See: Armageddon, which opened at No. 1 in 1998 and has since raked in $500 million worldwide, even though Roger Ebert said it was one of the worst films he'd seen.) The problem may well be traced to the flood of Scientology-laced themes and messages that populate the film—which don't seem to translate into box-office dollars.
In the movie, a father and son crash-land on the earth 1,000 years after a catastrophe forced humans off the planet, and the two have to overcome their negative emotions. "Danger is very real. But fear is a choice," Smith tells his son in the trailer, echoing lessons found in the Scientology text Dianetics. Also, certain images in the film—volcanoes, the design of the characters' uniforms—appear to distinctly reference the religion, as Reddit has helpfully pointed out.
Scientology, of course, was born out of science fiction. In the 1970s, founder L. Ron Hubbard wrote a screenplay called Revolt in the Stars about an evil dictator named Xenu, who sends people to earth and tries to kill them. (Xenu would later become a central component of the church's teachings.) After Hubbard failed to get the movie made, he went on to write would later became the novel Battlefield Earth, which inspired John Travolta's 2000 box-office flop of the same name. The film was so bad that Nathan Rabin wrote, in his A.V. Club review: "Outside of marching on Washington in Nazi uniforms … it's hard to think of a worse way to recruit [Scientology] converts than to subject them to this surreal atrocity."
Given the church's roots, it's a wonder Scientologists can't seem to make a better sci-fi film. Audiences love a good dystopian future (Logan's Run, Blade Runner, The Matrix), especially if it involves Will Smith. But After Earth appears to be nothing but a big-budget fantasy story full of bland characters and CGI animals directed by M. Night Shyamalan. Audiences have already seen that. It's called The Last Airbender.
Before it's here, it's on the Bloomberg Terminal.
LEARN MORE