A Dental Care Startup Sees Profit in Obamacare's Gaps
by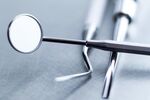 The Affordable Care Act is expected to bring millions of Americans into the health-care system, increasing market opportunity for industry incumbents and startups alike. Less heralded is the business potential from individuals who slip through Obamacare's gaps.
A startup called Brighter, which helps people without dental insurance get better prices from dentists, sees itself in the latter category. Noting that Obamacare isn't likely to improve access for the more than 135 million Americans who lack dental coverage (PDF), it aims to do what traditional insurers do: use economies of scale to negotiate better prices for them.
As of today, Brighter Chief Executive Officer Jake Winebaum says that patients who use his company's platform to book appointments with 350 participating Los Angeles dentists will pay, on average, 53 percent less than standard out-of-pocket costs. The Santa Monica (Calif.)-based company, which has raised $15 million in venture capital, plans to profit by charging dentists to access uninsured patients.
What will happen to Brighter's market when the main provisions of Obamacare take effect at the beginning of next year? Research published by the American Dental Association in April found that 34.3 percent of Americans from age 19 to age 64 lacked dental benefits in 2010, up from 31.8 percent in 2001. According to the report, "the ACA will not accelerate these trends, but more importantly, it will not reverse them either."
That doesn't mean health-care reform will limit Brighter's potential. "The number of adults insured publicly will increase," says Winebaum. "The number of employers who provide [dental] coverage is likely to decline."
Before it's here, it's on the Bloomberg Terminal.
LEARN MORE