pursuits
Graphic: Who Still Smokes?
By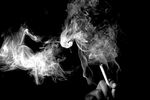 Per capita cigarette consumption in the U.S. has been on the decline since the 1950s, when the first studies were published linking smoking and disease. But even as the World Health Organization marks the 25th World No Tobacco Day on Friday, enough cigarettes are still being consumed around the world to kill 6 million each year, according to the U.N. agency.
Who still smokes? Globally, Pacific Islanders and Albanians smoke the most per capita. Men in middle-income countries and women in high-income countries. Two states in the U.S.—West Virginia and Oklahoma—showed rising rates of tobacco consumption from 2000 to 2010. Check out the graphics below for more on tobacco.



Before it's here, it's on the Bloomberg Terminal.
LEARN MORE