Wendy's Brings Pretzels and Cheeseburgers Together at Last
by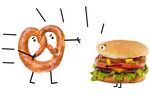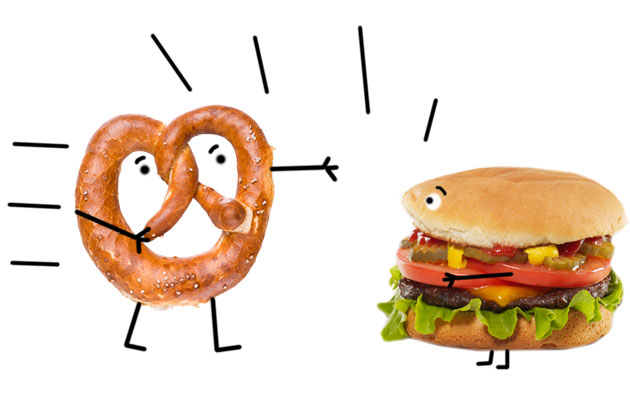 The poor roll seems to be getting, well, stale. Wraps and flatbread are everywhere. Dunkin' Donut's started testing a bacon egg breakfast sandwich on a doughnut this spring. Now Wendy's is preparing to launch a new menu item dubbed the Pretzel Bacon Cheeseburger, which USA Today reports will be served on a "soft pretzel-like roll." No details were available on the launch date for the premium burger, but the Internet was buzzing about it today. Some reactions on Twitter:
In January, the Associated Press noted that Wendy's is now focusing on better breads, including a "slightly heartier, pretzel-like bun." At the time, Wendy's was already testing a pretzel burger as a limited-time item in Miami. Reddit users have also reported seeing them in Ohio and California.
A Wendy's spokesman, Denny Lynch, said product testing at a few restaurants is over—meaning the pretzel burger, for now, is unavailable to diners. "It's not in any restaurants … yet," he wrote in an e-mail. But analyst Mark Kalinowski of Janney Capital Markets was so pumped about the pretzel burger's success in those tests—it became one of Wendy's best-selling, limited-time items in decades—that he upgraded the fast-food chain's stock to buy from neutral, according to USA Today.
Before it's here, it's on the Bloomberg Terminal.
LEARN MORE