Employers Get Green Light to Expand Wellness Incentives
By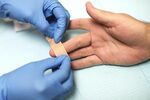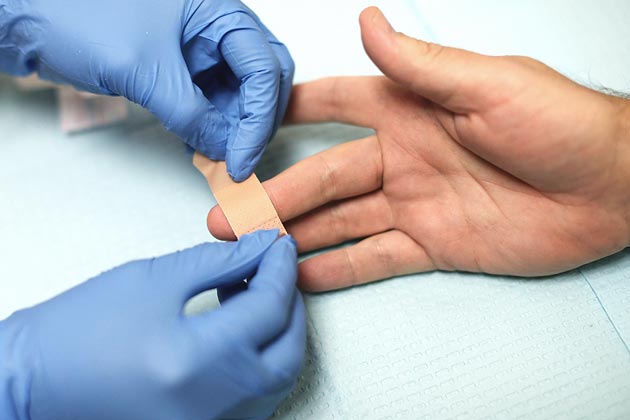 American workers may be on the verging of paying more for unhealthy habits. A long-awaited Obamacare rule completed by three federal agencies Wednesday gives employers more leeway to link health insurance premiums to health goals like quitting smoking or losing weight. As Bloomberg News' Alex Nussbaum reports:
Three years in the making, the regulations also require employers to offer a "reasonable alternative" for workers who can't meet standards on weight, cholesterol or other measures, the U.S. Department of Health and Human Services said today in a statement. That's meant to protect employees from discrimination, although the agency rejected calls by consumer groups that companies provide medical evidence for claims that wellness programs improve health.
The rules take effect Jan. 1. They'll let companies that offer wellness programs hit workers who don't meet certain health targets — such as lowering cholesterol, blood pressure, or body-mass index — with premiums that are as much as 30 percent higher than other employees'. Smokers who don't quit face even bigger expenses: companies can charge them up to 50 percent more than other workers.
As the administration was working on the regulations, employers led by the Business Roundtable pushed hard for the health incentives. Advocates for workers and patients argued that they could be used to shift costs onto the chronically ill, a practice that Obamacare was intended to prevent.
The final rules have protections for workers who can't meet their employers' wellness goals because of medical conditions, Kaiser Health News reports:
Someone who could not do a running program, for example, might be offered a walking program instead. A worker who could not walk must be offered some other option to qualify for the reward.
For outcomes-based programs, all workers who initially fail to meet the goal must be offered an alternative way to get the reward to "ensure that the program is reasonably designed to improve health and is not a subterfuge for … reducing benefits based on health status."
Workers can also ask their doctors to help their employers design an alternative goal more appropriate to their health status.
Not all workplace wellness programs use money to encourage workers to get healthy. But the practice is growing, as we reported in Bloomberg Businessweek this month: U.S. companies offering incentives to participate in wellness programs grew to 61 percent last year, up from 36 percent in 2009, according to a survey by Towers Watson and the National Business Group on Health. With the Obama administration fully on board with expanding health incentives, expect that number to keep growing.
Before it's here, it's on the Bloomberg Terminal.
LEARN MORE