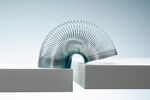 If at first you don't succeed, get a two-year extension. That's the approach the Obama administration is taking as it bravely stretches until December 2015 its deeply troubled program, launched in 2009, to modify millions of mortgages, help homeowners, and start healing the housing sector.
By almost any measure, the well-intentioned Home Affordable Modification Program, or HAMP, has been as clunky as its name. At the height of the credit crisis, 12 million borrowers were what bankers call "upside-down," owing more on their mortgages than their houses were worth. Just 2 million HAMP modifications have been tried to date and only 1.1 million of those have been successful enough to be considered permanent by the Department of the Treasury.
A paper released by six economists last summer estimated the program would result in only 1.2 million modifications. Part of the problem, according to the study, is that the government relied on mortgage servicers to administer the program, and those same banks have had a hard enough time keeping up with mortgages that don't need tinkering with. The incentives for those institutions weren't compelling enough to hire all the warm bodies needed to reach out to struggling borrowers and crunch through stacks of paperwork, including monthly checks on household income. To exacerbate matters, banks argued that they weren't allowed to modify many of the mortgages they had written and then sold to investors.
The overall apathy is evident in the mortgage modification numbers reported by the big four U.S. mortgage services. Of all the HAMP trials offered by Citi—offers tied to 216,000 mortgages—only 39 percent have resulted in modifications, according to an analysis of the Department of the Treasury's latest HAMP data. Conversions haven't been much better at JPMorgan Chase (46 percent) or Wells Fargo (47 percent). Bank of America is the only big lender with success on more than half of modification attempts (52 percent).
Still, the program was better than nothing. Of the modifications that were successful, the median monthly mortgage payment was reduced from $1,420 to $805. And $10 billion in principal was wiped away. From that perspective, two more years can't hurt. But the extension comes as the need for bailing out borrowers is fast-disappearing. U.S. home values surged 10.9 percent in the 12 months ended in March, the biggest gain in seven years, according to S&P/Case-Shiller.
Not surprisingly, that's quickly pushing many property values back up to or above mortgage burdens. The number of upside-down borrowers fell to 7 million last year and could drop to 4 million by 2015, according to JPMorgan. That momentum carried into the first quarter, when foreclosure-related U.S. home sales fell 22 percent, according to data released this morning by RealtyTrac.
So if banks have even less incentive now to lend a helping hand to struggling borrowers, at least the invisible hand appears to be working just fine.
Before it's here, it's on the Bloomberg Terminal.
LEARN MORE