Hollywood Loses Blockbusters as 'Iron Man' Finds Subsidy
Christopher Palmeri and Michael White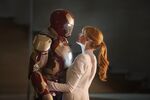 – Hollywood is struggling to hang on to its blockbuster movies as states such as North Carolina and countries like Canada offer subsidies for producers to shoot films far from the traditional studios of Los Angeles.
This summer marks an acceleration of the trend, with 11 of the 12 action films projected to gross more than $100 million shot somewhere other than southern California. "Iron Man 3" was filmed in North Carolina, letting Walt Disney Co. collect about $20 million in subsidies, while "White House Down" was made near Montreal. Producers of the Sony Corp. film may recoup as much as 40 percent of their local spending.
California is losing ground in blockbusters because it limits subsidies to movies with budgets of $75 million or less, while other states and countries are increasing their assistance. The trend means fewer local jobs in acting and production, and is exacerbated by major studios making fewer films to focus on big-budget projects with global appeal.
"None of these pictures would be elsewhere if it wasn't for the tax credits," Amy Lemisch, executive director of California's film commission, said in an interview. "It's quite a lot of work to take a production on the road."
The exodus marks a reversal for a city that dominated film shooting as recently as 10 years ago. In 2003, seven of the nine summer action films that topped $100 million in U.S. sales were made largely in Los Angeles, based on information collected by researcher IMDB.com, including Disney's "Pirates of the Caribbean: The Curse of the Black Pearl." This year, "Star Trek Into Darkness" was made mostly in southern California -- to accommodate director J.J. Abrams' schedule, according to Paramount Pictures.
'Slowly Bleeding'
"The industry is still here, but because of incentives it's slowly bleeding," said Joseph Chianese, a senior vice president at Entertainment Partners, a Burbank, California-based company that provides payroll services to the movie industry. "If you can get everything you need somewhere else, plus someone subsidizing the cost of your film, you have to go."
States and countries tempted by the jobs movies create are competing more for Hollywood's attention. Seven of the 12 big action pictures scheduled for release between May and September were shot outside the U.S., based on IMDB.com data. That includes four in Canada, where federal and local subsidies can defray as much as 70 percent of a film's cost, according to Chianese. This past weekend's box-office leader, Universal Pictures' "Fast & Furious 6," was largely shot in the U.K.
Feature film work in Los Angeles, while up 3.7 percent from last year, has shriveled by almost two-thirds from the mid-1990s peak, according to FilmL.A. Inc., which arranges shooting permits. The industry will average 122,000 jobs in the region this year, down about 12 percent from 2000, according to the Los Angeles County Economic Development Corp.
Credits, Rebates
Government incentives take many forms. California subsidizes film and TV projects costing $75 million or less and won't allow state funds to pay for stars, writers, producers or directors. Aid defrays taxes that producers pay in the state, according to the film commission's website.
In New Mexico, where Walt Disney's July 3 release "The Lone Ranger" was partly shot and subsidized, the state rebates 25 percent of some spending, regardless of taxes paid.
Disney, based in Burbank, California, received $20 million from North Carolina for filming "Iron Man 3," according to a study by the Motion Picture Association of America. The company qualified for the rebate because it spent $88.4 million there making the May 3 release, including salaries for talent.
The picture, made for an estimated $200 million, has exceeded $1.1 billion in worldwide ticket revenue, according to researcher Box Office Mojo.
More Bang
Films with international appeal, such as 2012's "The Avengers" from Disney, helped drive global box-office sales to a record $34.7 billion last year. Major studios are producing fewer pictures to focus on those potential mega-hits, with releases down 37 percent from 2006, according to the Motion Picture Association. Subsidies such as those offered by New Mexico and North Carolina can reduce the risks.
Bigger movies also create more jobs, said Matthew Karatz, a former deputy mayor of Los Angeles who helped lead efforts to renew the state's film credit program.
"It's a powerful tool, and the tool could be more powerful," Karatz said in an interview.
State and local governments probably extend about $1.5 billion a year in subsidies to film and TV, according to Joe Henchman, a vice president with the Washington-based Tax Foundation, a nonprofit group that advocates for lower taxes.
Biggest Checks
In total, North Carolina provided $30 million in rebates in 2011, a 12-fold increase from $2.5 million in 2010, after the state increased the share of spending it reimburses. The state estimates its 2012 payout at $45 million, according to a report from its legislative services office.
California's focus on smaller pictures prevents its annual allotment from being depleted by a handful of big-budget films and is defensive in nature since most productions lured to other regions are coming from California, Henchman said.
In general, the economic development produced doesn't justify the cost of the subsidies, he said.
"The theory is, 'We'll subsidize all these movies and eventually we'll get this critical mass of industry and we won't need to subsidize it anymore,'" Henchman said. "It's certainly not succeeded anywhere. The films will come as long as you offer the best deal. There's no loyalty from this industry, they're in whatever state is cutting them the largest checks."
'Staying Busy'
Industry officials and those involved with allocating tax subsidies disagree. Incentives have encouraged states to develop their own film industries, according to Kate Bedingfield, a spokeswoman for the MPAA, whose members include Disney, Viacom Inc.'s Paramount, Sony Corp., News Corp.'s Fox, Comcast Corp.'s Universal and Time Warner Inc.'s Warner Bros.
"The fact that states continue to establish, extend and expand their incentives is in and of itself testimony to their success," Bedingfield said.
Aaron Syrett, director of North Carolina's film office, said companies such as Disney contribute to the local economy. The company hired 719 local vendors, according to the MPAA report, and employed more than 2,000 people during production.
"They're spending money here," Syrett said. "Our pipeline is staying busy."
Paul Luebke, a Democratic state representative from Durham, has sponsored legislation that would limit film rebates to actual taxes paid in the state.
"Disney and others receive millions of dollars from the state," Luebke said in a e-mail sent from the House floor. "It is an extremely expensive subsidy."
'Lining Up'
New York, at $420 million a year, offers the most subsidies for film and TV production. New York City is currently hosting "The Amazing Spider-Man 2," a Sony production employing 2,000 residents, according to Katherine Oliver, commissioner of the Mayor's Office of Media and Entertainment. Sony is the distributor of "White House Down."
California, with $100 million available annually, can't keep up with the demand. The state film commission holds an annual lottery to divvy up the credits. Last year 344 films applied and 70 received credits.
"People are lining up," Lemisch said.
Before it's here, it's on the Bloomberg Terminal.
LEARN MORE