Crowdfunding Sites Scoot Around a Regulatory Traffic Jam
by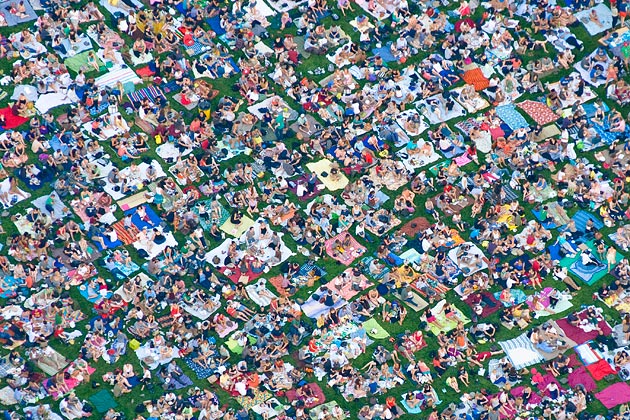 These days, you're unlikely to encounter a story about equity-based crowdfunding that doesn't come with some form of the following disclaimer: More than a year after President Obama signed the JOBS Act into law, the Securities and Exchange Commission has yet to formalize rules that would allow small companies to sell shares over crowdfunding platforms.
In the absence of rules, a small number of crowdfunding sites have partnered with broker-dealers, which can help companies sell equity to accredited investors in transactions called private placements. In March, the Washington Post reported on a handful of crowdfunding platforms, including Rock the Post and EarlyShares, that had paired with brokerage firms. San Francisco-based CircleUp partnered with a broker-dealer called WR Hambrecht to raise $10 million for 12 small businesses.
Now, CircleUp has taken the partnership trend to its logical conclusion, registering as a broker-dealer with the Financial Industry Regulatory Authority (Finra)—a months-long process that required the company to demonstrate its knowledge of the securities industry and explain its business plan.
There are a couple of good reasons for a crowdfunding platform with the requisite expertise to register with Finra, says Rory Eakin, chief operating officer at CircleUp. For one thing, "only broker-dealers can earn transaction-based revenue," he says—in other words, CircleUp needed to be registered with Finra before it could start charging commissions on the money it raises. For another, submitting itself to Finra regulation may give investors and companies greater confidence that they can trust CircleUp.
Once the SEC gets done with its crowdfunding rules, all platforms are likely to be regulated by Finra. In the meantime, the lack of SEC rules governing equity crowdfunding has done little to slow growth in the industry. There's not a week that goes by without the announcement of a new company aiming to be the Kickstarter for some demographic or industry. A survey of 362 crowdfunding platforms released in April reported that the industry raised $2.7 billion in 2012, up 81 percent from a year earlier.
The delay in crowdfunding rules seems to have created opportunities for companies able to detour around the regulatory traffic jam. Earlier this month, I wrote about a company called Funding Community, which says an obscure Supreme Court ruling lets it crowdfund small business loans without JOBS Act rule-making from the SEC, while other peer-to-peer lenders to small businesses have generally restricted themselves to accredited investors.
Before it's here, it's on the Bloomberg Terminal.
LEARN MORE