To Catch Up, HTC One Needs Galaxy Lessons
by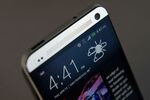 By most accounts, the HTC One is a better phone than the Samsung Galaxy S4. But HTC's phone lacks in the one spec that matters most: Sales have totaled about 5 million during the first month on the market. Samsung has sold twice that number over roughly the period. Some argue that selling half as many phones as Samsung is actually a victory for HTC. But if the company is going to break the cycle of making great phones that no one buys, it can learn a few things about the respective launches of the S4 and the One. Here are four lessons:
Make a Phone That's Good Enough
While David Pogue and the people who comment on articles on the Verge can spot the differences in quality between the S4 and the HTC One, most people who buy phones cannot. Most people don't come close to taking full advantage of their device's capabilities, which means that factors other than subtle superiority are going to be the deciding factors about which phones become big hits.
"Product performance is not a strong indicator of sales performance when the product is deemed to have reached a point of being 'good enough'," wrote Horace Dediu, a mobile analyst, in an e-mail. "Arguably, the S4 and HTC One (and iPhone 5) have functionality beyond what most consumers need or can absorb." 

Throw a Crazy Party (Even if People Hate It)
Phone manufacturers have increasingly moved away from introducing new products at trade shows and toward throwing their own events. Call it the Steve Jobs effect. By throwing themselves a party, phone makers can dominate the day on the technology blogs and the business press.
HTC got into the act in February when it launched the One, which was better than getting lost in the scrum at the Mobile World Congress held the following week. This was nothing compared to Samsung, whose hype machine managed to get people talking about the S4 in the same breath as the iPhone. It didn't matter that the event was weirdly offensive or that reviewers quickly walked past speculation of Samsung's impending displacement of Apple at the top of the smartphone world. Even HTC employees felt the need to come, hanging out with folks in line and passing out coupons for discounts on phones.
The free publicity that a big launch event brings doesn't come without a price: The bigger the marketing budget, the better the event. And HTC's marketing team has never had the power of its major competitors; in the last quarter of 2013 Samsung's sales and marketing budget was 13 times the size of HTC's. The small company's marketing budget has actually dropped 40 percent from year to year, writes Benedict Evans, a mobile analyst, "and given their operating profit was zero in Q1, they can't afford to spend much more."
Sell Something
Making a good phone is one thing. In order to succeed, a company actually has to make millions of them on time and then ship them out reliably. This has eluded HTC so far. The release of the One ended up having to be "rolled out" in different areas at different times because of a shortage of camera components. The delays led HTC to post its lowest quarterly profit on record and raised questions about its ability to deliver on promises. The company also lost the chance to have a phone on the market before Samsung started selling its own. "For smartphones, timing is everything and the delay means they lose that timing," said Dennis Chan, an analyst at Yuanta Securities in Taipei told Bloomberg News.
Make Friends With Carriers
While a company like HTC can make a phone, the main vehicle for selling phones in the U.S. is the wireless carriers. With devices as lures to get customers into two-year contracts, carriers pay a hefty portion of the cost  and help with marketing. Carriers aren't everything—HTC has been criticized for relying on them too much in the past—but there's a certain basic level of cooperation required.
All four major wireless carriers in the U.S. feature the Galaxy S4 prominently on their websites. There is an image of the HTC One on Sprint's site, but it is partially hidden behind an S4. And while Sprint is trumpeting a deal for a discounted Samsung phone, there is no mention of any similar deal for HTC's. A similar scene is played out in the carriers' retail stores, where many people go to browse and purchase new smartphones. Even in such retail locations as Best Buy, which h no link to any particular carrier, the stores reap commissions from carriers for selling devices that will be connected to their networks. Size matters when it comes to negotiating these deals, says Charles Golvin, an analyst with Forrester Research. Carriers are going to be more interested in manufacturers that can offer more sales. And no one does scale like Samsung.
Before you even discuss marketing, though, you have to get a carrier to put your phone on its network. As of now, the HTC One is not available on Verizon Wireless, the country's largest carrier, despite persistent talk about the phone coming to the network. Until these rumors come true, it doesn't have a fighting chance. "The reviews don't matter if getting it means you have to switch carriers," said Golvin. "For most people, that's a bridge too far."
Before it's here, it's on the Bloomberg Terminal.
LEARN MORE