An Auction? Most EBay Users Don't Have Time for That
by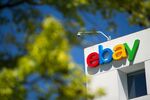 The online auction is fading fast. Fewer than 15 percent of all who post EBay listings are opting for an auction-only sale these days, according to a paper published this month (PDF) by Stanford University researchers who worked with the online marketplace for their study. Most sellers instead choose to offer items at fixed, "Buy It Now" prices, making EBay more like a conventional e-commerce website than the online-auction pioneer it was in the 1990s.
"This sort of cried out from the data we saw," says Liran Einav, a Stanford economist and one of the study's four authors. "Most people view it as a big auction site, but we realized their business is much more like Amazon."

In part, the shift away from auctions stems from people preferring to focus on alternative online pastimes such as Facebook and YouTube. Einav contends that these competing diversions have drained much of the allure from online bidding, which can take days to end in a sale. "People want to do stuff quickly, and doing stuff in an ideal market setting takes time," he explains. "Some people like going to a garage sale and finding good deals, but most people hate it." This speedy shopping dynamic has accelerated on mobile devices: According to the study, EBay's mobile users reduce their browsing time by 25 percent on average, relative to those on computer.
The signature benefit of the online-auction format—arriving at efficient prices for even the most unusual items—has lost some its purpose as well, thanks to the proliferation of e-commerce venues with posted prices. Even EBay's own archive of sales data helps users zero in on a market rate quickly, without needing to pit potential buyers against one another in an auction.
The upside of EBay's buy-it-now economy? Buyers willing to bid are getting better deals. In recent years, auctioned items have sold at prices about 16 percent below similar items offered at fixed prices, according to the study. "The rationale for auctions becomes less about price discovery and closer to the use of couponing and other promotional strategies seen in more traditional retail markets," the study notes. And many items still lend themselves to auctions, including collectibles, jewelry, and such rare objects as locks of Justin Bieber's hair.
None of this is news to EBay, which for years has been pushing its business model beyond bidding. In 2008, EBay changed its search algorithm to rank results more heavily on relevance than time left in an item's sale window. That tweak helped trigger a big drop in auctions. Still, the shift away from auctions hasn't put a damper on results: Last year, EBay's marketplace websites generated $6.1 billion in revenue, a 12 percent increase over 2011.
Before it's here, it's on the Bloomberg Terminal.
LEARN MORE