business
Hedge Fund Chief's UVA Comments on Women Spark Controversy
Louis Lavelle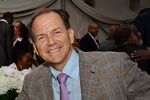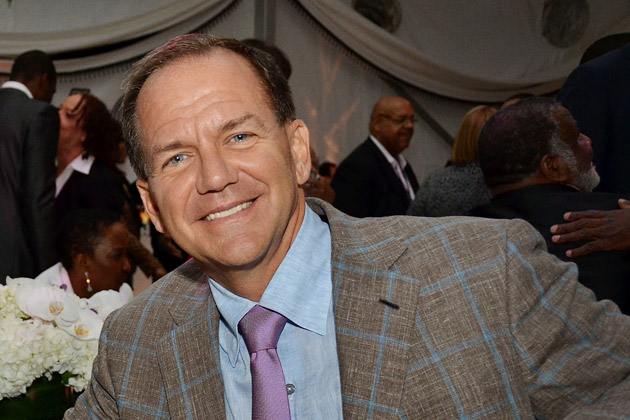 Billionaire investor Paul Tudor Jones's controversial remarks on women in the hedge-fund industry at a University of Virginia business school symposium are causing an uproar in academic and finance circles.
In response to a question, Jones said that having a child is a "killer" for women engaged in macro hedge-fund trading, robbing them of the intense focus required for the job. "You will never see as many great women investors or traders as men, period, end of story," Jones said. "As soon as that baby's lips touch that girl's bosom, forget it."
Jones remarks were videotaped at the April symposium at the McIntire School of Commerce and posted to the Washington Post website on May 23. McIntire Dean Carl Zeithaml prohibited participants from recording the event or discussing it afterward via social media, the Post reported, but the school itself created a videotape of the panel discussion, which was obtained by the Post through a Freedom of Information Act request.
Following the event, "several women raised concerns" about the remarks, according to an e-mail Zeithaml later distributed to the McIntire community. The remarks also angered others outside of McIntire. "I'm stunned," said Jamie Zimmerman, founder of the New York hedge fund firm Litespeed Management, according to Bloomberg News. "I am laser-focused 24/7 on Litespeed's profit and loss, and I have raised two fabulous daughters. It is outrageous to summarily dismiss the talents and capabilities of half the world's population."
In a statement to the Post, Jones clarified his remarks: "As I've told my three daughters, all of whom I've at one time encouraged to go into macro trading, any man or woman can do anything to which they set their heart and mind. My off-the-cuff remarks … were with regard to global macro traders, who are on-call 24/7 and of whom there are likely only a few thousand successful practitioners in the world today. Macro trading requires a high degree of skill, focus, and repetition. Life events, such as birth, divorce, death of a loved one, and other emotional highs and lows are obstacles to success in this specific field of finance."
Late Friday, Jones apologized for his remarks, telling the Post that "the idea that I would support limiting opportunity for any segment of society, particularly women, is antithetical to who I am and what I have done." He added, "My remarks offended, and I am sorry."
Jones, founder and president of the $13 billion Greenwich (Conn.) hedge-fund firm Tudor Investment, is a 1976 undergraduate alum of the University of Virginia. (He once told an interviewer that he was accepted to Harvard Business School but decided not to go, concluding that "they're not going to teach me anything.")  In 2012, Jones and his wife contributed $12 million to the university for a new Contemplative Sciences Center.
Join the discussion on the Bloomberg Businessweek Business School Forum, visit us on Facebook, and follow @BWbschools on Twitter.
Before it's here, it's on the Bloomberg Terminal.
LEARN MORE