Spirit Airlines Doesn't Care If You Hate It
By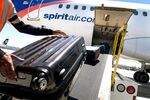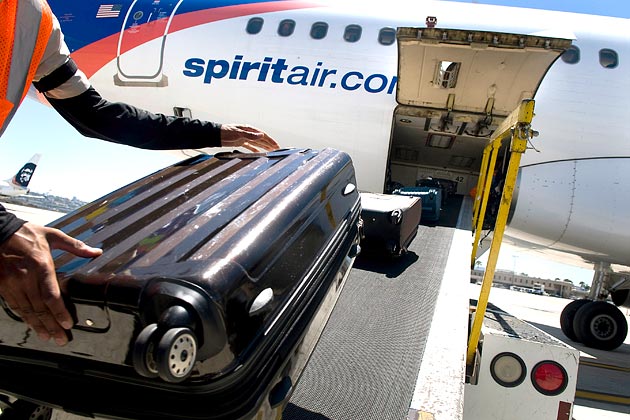 In a compilation of some 16,000 customer ratings, Consumer Reports puts Spirit Airlines at the bottom of the pile when it comes to flying in America. Yet you won't find a single person crying in the coffee over that ranking today at Spirit's headquarters in suburban Miami.
"It's like rating the top restaurants and putting Del Frisco's and McDonald's on the same survey," says Spirit spokeswoman Misty Pinson. "That report did not ask the one big question of who offers the best prices. And hands down, the No. 1 thing we're told by our customers is that the price matters."
The low price—Spirit's average base fare of $79—is a function of an operation that strives to keep every cost as low as possible. The airline's Airbus planes are plastered in cabin ads, and passengers face a panoply of fees before and during flights. These fees over the base fare averaged $54.75 in the first quarter, up 6 percent from the prior year, and were an important part of Spirit's overall business. In flight, there's no free cup of water, no video system (too much extra weight), or much legroom. You will be cramped, regardless of how short or thin you happen to be.
None of this matters to the typical Spirit customer, a traveler who would likely be selecting a bus seat if not for the availability of a Spirit flight, Chief Executive Ben Baldanza has said in past interviews. The base price trumps all the niceties other airlines sell.
Spirit is solidly profitable, and sales rose 23 percent in the past quarter. Its planes are fuller—85.1 percent in the first quarter of 2013—than the rest of the industry, which had a load factor of 81 percent in February.
Still, years of negative press have caused Spirit executives to begin trying to combat "these misperceptions and these myths" about the airline in the minds of consumers, airline spokeswoman Pinson said. That was one message executives conveyed May 20 at the company's media day with analysts: It's not helpful for the airline to be grouped with the Virgin Americas, Deltas, and Southwests of the industry, as those are radically different airlines with completely different business models. (Consumer Reports July issue, in fact, rated Virgin America as the overall best flying experience.)
Says Pinson: "We're not for everybody, and we're fine with that."
Before it's here, it's on the Bloomberg Terminal.
LEARN MORE