New MIT Business Plan Competition Takes on the Arts
Francesca Di Meglio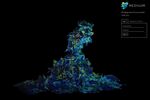 The Massachusetts Institute of Technology is not a school you typically associate with the arts. But a new arts-focused business plan competition may change that.
The new prize for innovative use of the arts as a core component of business plans is an extension of MIT's annual $100K Entrepreneurship Competition, which is student run and is one of the largest and most popular business plan contests in the world. On May 15, the first $10,000 Creative Arts Competition prize was awarded to Mediuum—a sort of iTunes for art, providing access to digitized art works for the masses, started by Kimberly Gordon and Shambhavi Kadam, graduates of the MIT Sloan School of Management.
"MIT is eager to recognize the role of the arts in innovation," says Sam Magee, coordinator of Student Arts Programs at the university. Encouraging and recognizing teams that might never have signed up for the competition is a nice byproduct, he adds. Besides the financial prize, teams that participate gain feedback and networking opportunities.
The idea for this new competition came to Magee when he was sitting in on business pitches and noticed that many of them could have used an artist's touch. "This isn't just about businesses that need a graphic designer or have a beautiful website," he says. "It's about businesses with arts at their core."
The committee for the competition received 40 submissions, but only half met the requirement of having arts at their core. In the end, nine semifinalists were judged by a special panel. The group included Marc Stieglitz, chief financial officer of the Guggenheim, Eran Egozy and Marcel Botha, members of MIT's Council of the Arts, architect Mary Hale, and MIT visiting artist Guilherme Marcondes.
While the $100K competition offers three contests—launch, pitch, and accelerate—for different stages of new ventures, the arts competition is only for companies at the launch stage at this point. But Magee hopes that the other stages will be added in the future.
Having a competition like this is a culmination of many forces coming together on campus, says Bill Aulet, managing director of the Martin Trust Center for Entrepreneurship at Sloan. About three years ago, MIT's entrepreneurship program went from focusing on tech-driven to innovation-driven startups. This opened up the program to more people and ideas. There was a focus on getting more women entrepreneurs on board, says Aulet.
Since then, there has been an evolution in startup thinking. "In the old days, you would get a hacker [tech guy] and hustler [businessperson] together, and that would be enough," says Aulet. "As we moved forward in time, there were different types of entrepreneurs working on the Web, e-commerce, fashion. The tech requirements became smaller. The new element that became important was design, more specifically the user experience. The new person you needed on the team was a hipster."
Aulet relishes the fact that people don't expect artists to flourish at MIT. "You never know what to expect at MIT," he adds. "It's all about creative irreverence. It's all about pirates, doing things that have never been done before. When people are surprised by MIT, then we're doing our job."
Join the discussion on the Bloomberg Businessweek Business School Forum, visit us on Facebook, and follow @BWbschools on Twitter.