Michigan's Ross School Tweaks the MBA Application Essays
Louis Lavelle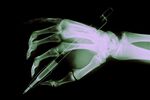 In its new MBA application essays, the University of Michigan's Ross School of Business has expanded the scope of one question, eliminated another, and lowered the total maximum word count by 450 words.
Unlike applicants for the 2013 academic year, who were asked to describe their career goals and how an MBA from Ross will help them achieve those goals, school spokesperson Tamra Talmadge-Anderson says applicants for 2014 will encounter a three-part question: What about your professional experience has led you to determine that business school is the right next step? As you have researched MBA programs, what actions have you taken to learn more about Ross, and what has led you to believe that Ross is the right MBA program for you? What career do you plan to pursue after business school, and why? Each part has a 150-word limit.
An essay from last year—asking applicants what they're most passionate about and why—has been eliminated.
Two other required essays have not changed. One asks applicants to introduce themselves to their classmates in 100 words or less. The other asks applicants to describe a time in their careers when they were frustrated or disappointed, and what advice they would give to a colleague dealing with a similar situation.
An optional essay, giving applicants an opportunity to discuss anything not addressed elsewhere in the application, has also not changed, but the length has been reduced to a maximum of 300 words, from 500 last year.
Admissions Director Soojin Kwon said the career goals essay was revised because many of the responses Ross has received in the past were unfocused, a problem she hopes will be resolved by breaking it up into three shorter questions. The essay that was eliminated didn't result in answers that helped the admissions committee differentiate among candidates. Total word count was reduced because "more is not necessarily more," she said.
"Our goal in making these changes was to ask questions that would help us better understand how a candidate thinks and operates and what's important to them so that we could envision what kind of student they will be in our community," Kwon added.
Join the discussion on the Bloomberg Businessweek Business School Forum, visit us on Facebook, and follow @BWbschools on Twitter.
Before it's here, it's on the Bloomberg Terminal.
LEARN MORE