Straight Support for LGBT Issues Is Tops at Columbia B-School
By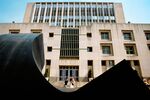 Columbia Business School has the largest network of straight MBA students supporting workplace policies that benefit their lesbian, gay, bisexual, and transgender peers, according to a ranking by a nonprofit group that advocates for LGBT awareness on business school campuses.
Friendfactor, a nonprofit founded in 2009, ran an inaugural campaign this school year to increase the number of LGBT "allies" at six MBA programs. Participating schools included Columbia, the University of Virginia's Darden School of Business, Duke University's Fuqua School of Business, the Yale School of Management, the University of North Carolina's Kenan-Flagler School of Business and the George Washington University School of Business.
The ranking was based on the number of students who said they were supportive of their gay classmates, turnout at LGBT events throughout the year, and students' knowledge of issues that affect gay employees. To measure the latter, students at each school were given a test at the beginning and end of the school year. The test, written by Friendfactor and distributed by LGBT student groups on each campus, asked such questions as, "Do you know in how many states people can still be fired or evicted for being gay?" And, "How many U.S. federal rights do straight married couples have that are denied to same-sex couples?"
Columbia's LGBT student group, Cluster Q, tallied 300 allies and increased its awareness test scores 27 percent. Next up was Darden, which counted 200 allies and increased scores 55 percent.
Columbia's growing network of LGBT-friendly students comes at the same time as LGBT employees are gaining support on Wall Street. A group founded by former investment banker and former Merrill Lynch financial adviser Todd Sears, has grown from six member companies to 15 over the past three years, Bloomberg Businessweek reported in April.
Friendfactor Chief Executive Joanne Sprague expects to run the ranking again next year and so far expects to add Dartmouth's Tuck School of Business to the list of participants.
Join the discussion on the Bloomberg Businessweek Business School Forum, visit us on Facebook, and follow @BWbschools on Twitter.