Is the Online Sales Tax Bill's Fate Tied to What 'Small Seller' Means?
by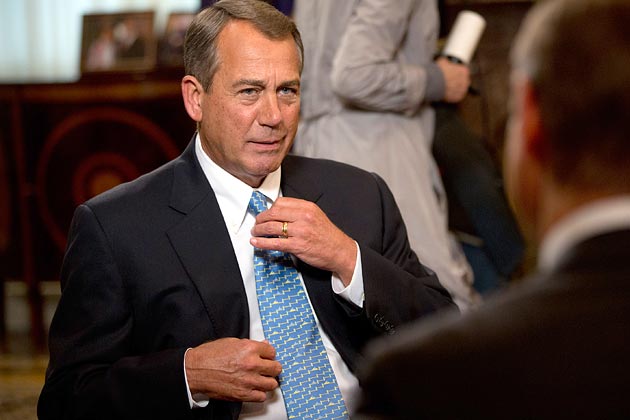 The question of how big a small business can be rarely has a simple answer, at least where Congress is concerned. The latest case in point: a report from Bloomberg BNA's Marc Heller that the House version of the online sales tax bill will have to surmount disagreement over what size businesses should be exempted from collecting taxes on transactions conducted across state lines.
A little background: Under current law, businesses are obliged to collect sales tax only in states in which they have a physical presence. To level the playing field between online and brick-and-mortar retailers, the Senate passed the Marketplace Fairness Act, which would require businesses with more than $1 million in out-of-state sales to collect taxes on remote transactions. Ahead of the vote on the Senate bill, EBay is contending that the exemption should be raised to $10 million.
The bill is currently in the House Judiciary Committee. Heller notes that its chairman, Bob Goodlatte, a Virginia Republican, has previously voiced skepticism that any exemption should exist.
Representative Steve Womack (R-Ark.), the main sponsor of the House bill, appears to be the man in the middle, pulled in opposite directions by the free marketeers who would eliminate the exemption and lawmakers who want to spare some small businesses the costs of complying with out-of-state tax codes. (Just how great that compliance burden would be remains to be seen.)
According to Heller (no link available):
At a hearing on the issue in 2012, Goodlatte—who was not yet the committee's chairman—expressed concern that businesses might be reluctant to expand beyond $1 million in sales if they realized they would face a tax-collection mandate (142 DTR G-4, 7/25/12)
Womack said he does not disagree with Goodlatte on the exemption but that it appeared politically necessary to address the greater problem: the advantage online retailers gain by being able to sell products without charging sales tax.
"I'm a free market purist," Womack said. "I'm kind of like Congressman Goodlatte in that arena."
Womack told BNA he is open to changes in the small business provision, including perhaps raising the threshold to $2 million or $3 million but ratcheting it down over a three-to-five-year period.

Before it's here, it's on the Bloomberg Terminal.
LEARN MORE