Delaware Eyes a New Corporate Structure for Social Enterprises
by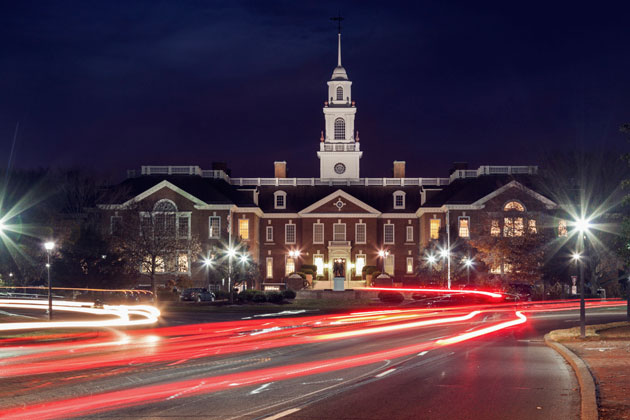 Delaware is home to 917,000 people and more than 1 million companies. With a legal system favored by businesses for its protections and predictability, the state boasts that more than half of the Fortune 500 companies are incorporated there. Now Delaware's on the cusp of creating a new corporate structure for so-called triple bottom line companies that gives them legal protections to make social and environmental missions as important as earning profits.
The idea is similar to laws approved by 15 other states, most recently in Colorado. B Lab, a Berwyn (Pa.) nonprofit promoting social enterprise, has been pushing the legislation across the country. Delaware, as Corporate America's favorite jurisdiction, would be the greatest validation of the idea yet.
"If there was a trend toward having benefit corps, and if there was going to be a market for it, it made sense for Delaware to be a leader," says John Grossbauer, vice chairman of the state bar's corporation law section, which supported the legislation.
Only about 250 companies have adopted the legal status since the first benefit corporation laws took effect two years ago, says Erik Trojian, B Lab's director of policy. Most are small and privately held. A handful of well-known brands, such as Patagonia, have made the switch.
Delaware's bill to create the "public benefit corporations" passed in the state Senate and is waiting approval from the House of Representatives. Governor Jack Markell, a Democrat, supports the change. If passed, it would take effect on Aug. 1.
The proposed law is more company-friendly than other state benefit corp statutes. Businesses would need approval from 90 percent of shareholders to become a benefit corp, compared with two-thirds elsewhere. They'll only have to produce a report every two years showing their progress on social and environmental goals, rather than every year. And it wouldn't require companies to use third party standards to measure their public benefit goals. Shareholders who feel the company is shirking its declared social mission could take it to court.
Would becoming a benefit corp negate some of the other advantages that attract companies to incorporate under Delaware law? "The vast majority of all the corporate law still applies to benefit corps," B Lab's Trojian says. "Under this part, which is arguably a very important part, it's new territory."
The state, where corporate law is a big industry, wants to make clear that nothing will change for other businesses. "There will be lots of new questions regarding benefit corps," Grossbauer says. "The thinking or the hope is that those differences will relate to only to benefit corps." In other words, for most of the companies that flock to Delaware, it will be business as usual.
Before it's here, it's on the Bloomberg Terminal.
LEARN MORE