Vinny Del Negro Won't Return as Clippers' Coach for Fourth Year
Erik Matuszewski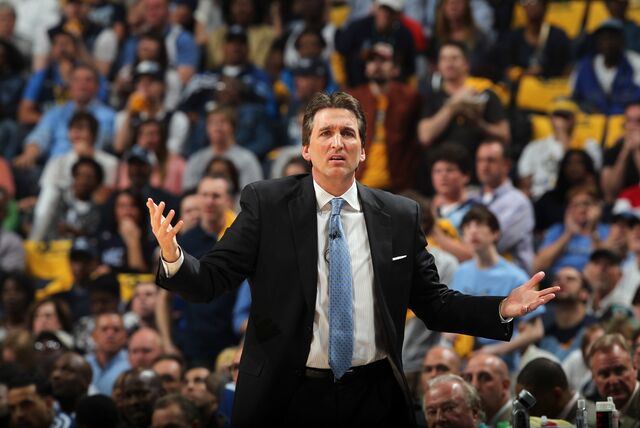 Vinny Del Negro won't be back as coach of the Los Angeles Clippers for a fourth season after leading the team to 56 wins and a division title for the first time in its 42-year history.
The Clippers today opted not to offer Del Negro a new contract after being eliminated by the Memphis Grizzlies in the first round of the National Basketball Association playoffs.
"We greatly appreciate all that he and his staff helped us accomplish," Clippers Vice President of Basketball Operations Gary Sacks said of Del Negro in a statement. "This was a difficult decision, but we feel this is the best decision for our franchise."
The Clippers had a 56-26 record this season and won the Western Conference's Pacific division title before losing to the Grizzlies in the postseason.
Sacks didn't comment further in the Clippers' statement about the reasons for Del Negro's exit. Clippers point guard Chris Paul, who is set to become a free agent, wanted a different coach, Yahoo Sports reported.
Del Negro, 46, has a 210-184 coaching record over five NBA seasons with the Clippers and Chicago Bulls.
Before it's here, it's on the Bloomberg Terminal.
LEARN MORE