Fiat, Peugeot Miss Out as Europe Auto Sales Gain
by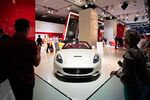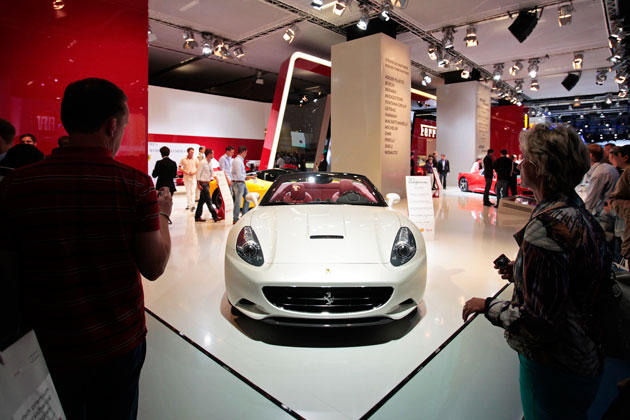 European car sales inched upward in April for the first time in 19 months, suggesting that the market may be starting to recover from its worst slump in two decades.
But the figures—which show Europe-wide sales up 1.7 percent year on year—underscore a wide disparity between the region's strongest players, Germany's Volkswagen and Daimler, and its weakest, Italy's Fiat and France's Peugeot.
VW, the Continent's biggest automaker, saw its European unit sales rise 9.9 percent, while Daimler's rose 10.7 percent. Fiat sales, by contrast, fell 10 percent during the period, and Peugeot's were down 10.1 percent.
The odds are stacked against Fiat and Peugeot because they rely heavily on sales in their home countries, both of which are stuck in recession. Saddled with excess production capacity and lacking the financial strength of their German neighbors, they've fallen behind in updating their product lines and offering buyer incentives to give sales a boost. "It's a vicious cycle," says Ian Fletcher, senior automotive analyst at IHS in London.
Fiat's European malaise is so severe that Chief Executive Sergio Marchionne is considering moving its headquarters to the U.S., which now accounts for 75 percent of operating earnings.
The French government has stepped in to help Peugeot with €7 billion ($9.2 billion) in bond guarantees, but European Union regulators are investigating whether the aid could violate antitrust rules.
Even if regulators approve the aid, Peugeot isn't expected to reach breakeven until 2014, says Nicolas Meilhan, a senior consultant at Frost & Sullivan in Paris.
Adding to Fiat's and Peugeot's woes, Asian carmakers are now targeting the less-expensive market segments where they've traditionally been strong. Kia, Nissan, and Toyota have all gained market share in Europe over the past year, while Fiat's and Peugeot's shares have slipped.
Nissan is allied with France's Renault—which, though hit hard by the downturn, has suffered less than Fiat and Peugeot have. Renault has been cushioned by its low-cost Dacia subsidiary, which makes models such as the Logan and Sandero. Dacia sales were up 28 percent year on year, while sales of Renault's branded cars fell 1.1 percent. And Renault is building up production capacity in markets outside Western Europe, including Brazil, India, and Russia.
That's good, because the overall picture in Europe is still pretty bleak. First-quarter sales across the region were down 7.1 percent compared with the same period in 2012, the ACEA says. Fletcher of IHS says the seeming rebound in April may have been caused by the Easter holiday, which was in March this year and likely depressed sales that month as dealerships were closed. The recovery, if it has begun, is "fragile," he says.
Before it's here, it's on the Bloomberg Terminal.
LEARN MORE