Verizon Puts Nokia on a Diet: Rich Jaroslovsky
by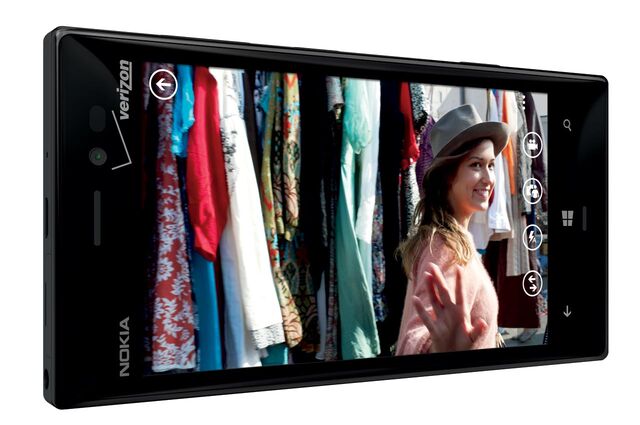 The spec sheet for Nokia's Lumia 928 will look familiar to users of the company's six-month-old Lumia 920: same Qualcomm processor, screen size (4.5 inches) and resolution (1,280 by 768 pixels), and Windows Phone 8 software.
But Nokia's new flagship phone, which is available in the U.S. from Verizon Wireless, differs in one key respect. It's lost weight.
The 920, which runs on AT&T's network, is -- there's no nice way to put it -- a brick. It weighs 6.5 ounces, which is more than 40 percent heavier than Samsung's Galaxy S4 Android phone, which has a larger screen. And it's thicker than an iPad mini.
At 5.7 ounces, the new 928 isn't exactly sylph-like either, but the weight reduction is both notable and noticeable, particularly if you're holding the phone for long periods of time or carrying it in a pocket.
The 928, which arrives next week, has one other advantage over the 920. While both run over the fastest 4G wireless networks, known as LTE, Verizon's covers more of the U.S. population (though AT&T continues to aggressively push its own LTE roll-out).
Beyond that, the two phones share many of the same strengths and weaknesses.
On the plus side: They both have quality cameras with Carl Zeiss optics. And the price is right -- $100 on a two-year contract for a model that includes a generous 32 gigabytes of storage.
On the minus: The Microsoft operating system is handsome, but continues to suffer from a paucity of apps. And some people will be put off by the Lumia's polycarbonate (that is, plastic) body.
For those folks, Nokia is coming out with yet another Lumia: the just-announced, not-yet-available 925, which at least promises an aluminum frame around the plastic. But it will only be available in the U.S. from T-Mobile, which has scarcely any LTE presence so far.
On the other hand, it's supposed to weigh under five ounces. Maybe Nokia is auditioning for a spot on TV's "The Biggest Loser."
Before it's here, it's on the Bloomberg Terminal.
LEARN MORE