Three Myths About Digital Directors
Betsy Atkins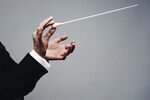 Two decades ago, business leaders and corporate boards took notice of this new "Internet" thing they'd been hearing about, and they sought to add such expertise in the boardroom. Today the business world sees a second wave of interest in what is now known as the "digital director." This 2.0 version is viewed as a universal boardroom savant who can give wisdom on everything from social-media marketing to why you keep getting pop-up ads at websites. A major corporate governance magazine has even published a special section on recruiting this new digital director.
No doubt many boards need these skills. Kleiner Perkins partner Mary Meeker predicts 129 percent annual growth in mobile and tablet advertising platforms. Advertising and marketing budgets are now solidly invested in the new e-commerce, mobile. and social-media tools, which have their own set of new capabilities, including greater customization and the ability to capture more consumer data. And any business today will face crippling liabilities without attention from the top to digital security.
As a long-term "digital director," I've seen how such technology trends are reshaping all aspects of business. But I've also seen how today's business fad can become tomorrow's disappointment. Before any corporation decides that it needs to add a "digital director," it should first watch out for a few popular myths that can hobble his or her value.
Myth No. 1: A digital director is a digital director is a digital director. This assumption almost guarantees boardroom disillusionment. For business, the dawning digital age spans a wide spectrum, including e-commerce, mobile technology, security, social media, and smart use of big data. If you can find one board candidate with knowledge and strong success in all of these areas, forget the board; make this person chief executive officer. Since you won't find such a digital savant, start your board search by narrowing parameters to the top areas you seek to address. How advanced is your company in exploiting new digital options? What are the company's top strategic needs?
Myth No. 2: A digital director's value is limited to the tech stuff. There is some truth to this myth because all aspects of business today are digital. For example, I'm a director with national apparel retailer Chico's. I contribute insight on standard retailing issues, such as the importance of in-store service and loyalty programs. But as a director with digital background, I can suggest turbocharging these with smart use of social media and e-commerce, such as for Chico's Passport loyalty shopper program.
Purchasing, human resources, legal compliance, benefits administration: Many traditional elements of business are being shaken up by digital potential. A digital director can bring new tech insights in areas you hadn't yet realized were "digital."
Myth No. 3: Digital savvy is what really matters in this director. Yes, but without solid business achievements and boardroom experience, expect failure. New ideas are of no value if not backed up by top-level revenue and strategy experience.
Fortunately, some of the strongest, smartest stars in business today come from the tech world. Consider what insights a seasoned veteran from Apple, Google, Facebook, EBay, or a major tech venture firm could bring to your board. Seek out board prospects that have the digital DNA gained with private and public companies. People who have led, built, and transformed companies in e-commerce, mobile, social, ad tech, and other spaces can bring their insights to your boardroom. As a side benefit, these directors can make your board younger and more diverse.
Over the past decade, corporations learned the hard way that their boards needed proven financial expertise, with Sarbanes-Oxley, audit, and controls background. Today the threat is revenue flatlining if strategy and market relevance grow stale. Borders had a smart, effective business model as long as books were limited to paper. Its entire business was upended when the market shifted toward e-books and e-commerce. The company declared bankruptcy in 2011. A digital director might have have warned that consumers were shifting the ways they access their information.
There can be no doubt today that every corporation needs the insights of a digital director to keep the company vital. First, ask how can you really use such insight? Is your board ready to listen? And is a candidate's tech savvy matched by business savvy?