The Incredible Shrinking Budget Deficit
By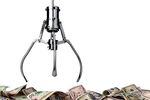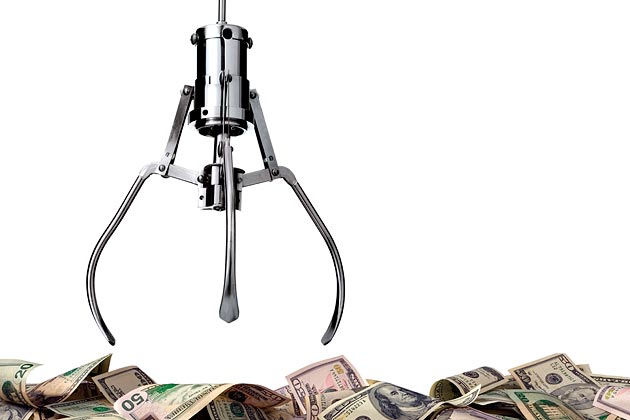 The updated budget projections from the Congressional Budget Office show that the nation's finances are healing much faster than anyone anticipated. Thanks to increased tax revenues, the budget deficit will shrink to $642 billion this year, or 4 percent of GDP. That's the lowest aggregate deficit since 2008 and less than half the size of 2009′s deficit, which was 10.1 percent of GDP.
The pace of the improvement is what's most interesting. Since February, the CBO has knocked $200 billion off its deficit projection for this year, and $618 billion off its cumulative estimate for the next 10 years. All in three months. This is largely due to higher than expected tax revenues. Individual income tax receipts jumped by $69 billion, or 5 percent. Corporate tax receipts are now expected to be $40 billion higher, a 16 percent increase. Thanks to lower defaults, Fannie Mae also kicked in an extra $95 billion to the Treasury.
Things should keep improving over the next couple years: By 2015 the deficit will fall to 2.1 percent of GDP. Even more impressive is that these adjustments aren't a function of the sequester's $85 billion in cuts, nor the tax increases Congress passed in January. Those were both baked into the CBO's February estimates. This is just plain old organic growth of private sector tax receipts, which means that neither Congress nor the White House can take credit for this. (Which, of course, means that they will.)
So while the conversation about the dire nature of America's near-term finances hasn't changed, the facts actually have.
But don't get too excited—the long-term problems are still scary. As a large portion of the 76 million baby boomers pour out of the workforce over the next 10 years, entitlement spending goes parabolic and begins to eat up more and more of the federal budget. Not to mention that interest payments on the debt will double as a share of GDP over the next 10 years, from 1.45 percent to 3.2 percent in 2023.
There are slight improvements in the new estimates. The CBO says that between 2014 and 2023, Social Security spending will be 1 percent lower than first projected, Medicare will be 1.2 percent lower, and Medicaid will be 2 percent lower. So while we're certainly not Greece, we're also not out of the woods.
The real danger now is that a rosier short-term deficit picture throws water on an already cooling debate over the country's long-term deficit problems. It took Congress strapping a self-made time bomb to the economy for it finally to agree to some modicum of deficit reduction in January. For now, the pressure is off entirely. That's the bad news.
Before it's here, it's on the Bloomberg Terminal.
LEARN MORE