A Big Payday for Tech CFOs
by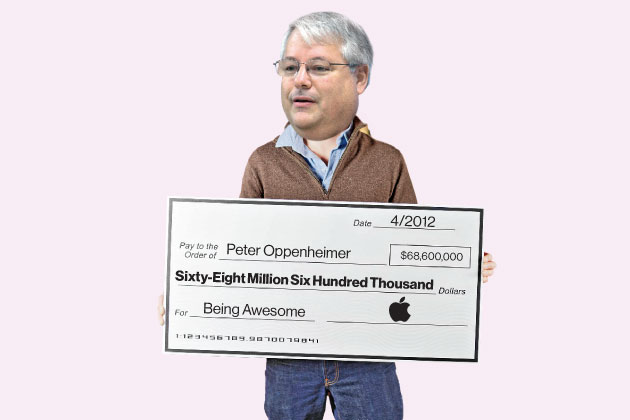 Five of the 10 most highly paid chief financial officers in 2012 hail from the technology industry, according to compensation data (pdf) compiled by Bloomberg.
Apple CFO Peter Oppenheimer earned the most in fiscal 2012, with a $68.6  million package that dwarfed the $4.17  million awarded to his boss, Tim Cook. Oracle CFO Safra Catz was second, at $51.7  million, while Patrick Pichette at Google was No. 3, with $38.7  million.
Their outsize pay packages rewarded success in increasing profit, amassing cash, and minimizing taxes. Tech CFOs are largely compensated with company stock, so their payouts have expanded as equity prices have boomed.
Apple's Oppenheimer isn't the only exec to make more than the boss. He's in good company, including a fellow Apple employee. Blackstone President and Chief Operating Officer Hamilton James was paid more than CEO Steve Schwarzman, according to another Bloomberg study (pdf) of non-CEO executives who were the highest paid at their companies in the past fiscal year.
Before it's here, it's on the Bloomberg Terminal.
LEARN MORE