Hit-Hungry TV Networks Go on a Pilot Spending Spree
by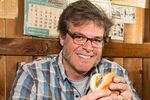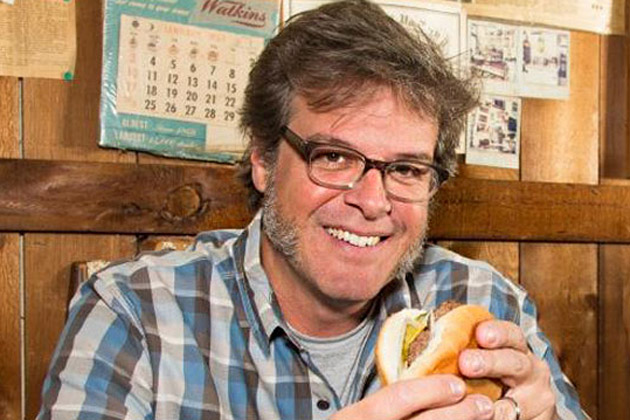 Network television is looking for love but finding it harder and harder to get a date. Almost all the major networks have seen a drop in prime-time viewers this season—during February sweeps, NBC even fell to a shameful fifth place, behind Univision—as audiences attracted by very specific programming have splintered into niche subgroups. This year's upfronts in New York feature an undeniable sense of desperation.
There are now shows about pawn shops, duck hunters, and extreme couponers. There's also Burger Land, an entire series devoted to hamburgers. (For a sense of how truly uneven the television landscape is, remember that the most hyped debut show is currently an esoteric comedy that was canceled because of poor ratings in 2006 and was recently resurrected on Netflix). However, instead of regrouping and employing some carefully crafted calculus as they set out for future hits, the major networks have collectively ordered up 104 pilots this season. (For reference, the previous two seasons had fewer than 90). It's the entertainment equivalent of dating half of OK Cupid and hoping to stumble on the perfect match.
How many of these shows actually got picked up? Out of 30 pilots, NBC greenlit about 14, which represents a whopping 45 percent success rate. Traditionally, only one-third of pilots ever make it to air, which makes getting on TV about as difficult as getting into NYU for college. ABC and CBS haven't yet released their final schedules, so the final numbers aren't yet known, but about 21 new comedies and 27 dramas are expected to come to network TV later this year.
"This is the most disruptive season I can remember," says Brad Adgate, research director at Horizon Media. "Netflix's House of Cards became the new water cooler show this spring, The Walking Dead has a huge audience, and now there's The Bible. Cable networks have always done well with kids' programming, sports, and news, but never with scripted TV shows. At least, not to this extent."
In addition to cable, networks now have to worry about online outlets as competitors, too. According to Nielsen, YouTube reaches the coveted 18-34 demographic better than any cable network does. To compete in this unfamiliar landscape, NBC has ordered up 10 episodes of Dracula, a period vampire drama starring Jonathan Rhys Myers, formerly of Showtime's The Tudors. Fox is also restarting Kiefer Sutherland's 24. Both shows are targeted at online viewers. "They're the big binge-watch shows," as Adgate puts it.
At an average price of $5 million, pilots are incredibly expensive to produce. "It's about double the price of a regular show," says Adgate. "So there is a secondary message here that networks are willing to invest in new projects."  NBC has cut almost all its comedies except for veterans Parks and Recreation and Community, choosing instead to issue a new lineup in hopes it will be more successful. Comedies rarely inspire the fervid following that shows such as Mad Men and Breaking Bad do, but they do have something advertisers covet—young people.
According to Horizon Media, shows such as The Mindy Project and New Girl rate highly with people under 30, while dramas draw those in their 40s. After Sunday Night Football and American Idol, the most expensive advertising spots on TV this past year were for Modern Family and New Girl, both comedies with younger followings. "Advertisers will still pay a premium if they know they can get the under-40 demographic," says Adgate.
NBC is going a step farther to compete with cable by premiering new shows throughout the winter. The Sochi Olympics take place in February 2014, but instead of just bringing the same shows back when the games are over, the network will split part of its lineup up into two smaller seasons. This might afford NBC a better shot at competing with cable networks, which often premiere series outside the normal fall and spring seasons. "With all these new comedies, football, and the Olympics, you can bet NBC won't be fifth next year," says Adgate. "They do not want to be behind Univision again."
Before it's here, it's on the Bloomberg Terminal.
LEARN MORE