Harvard Business School 'Boat' Parody Sinks
By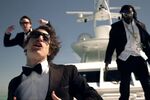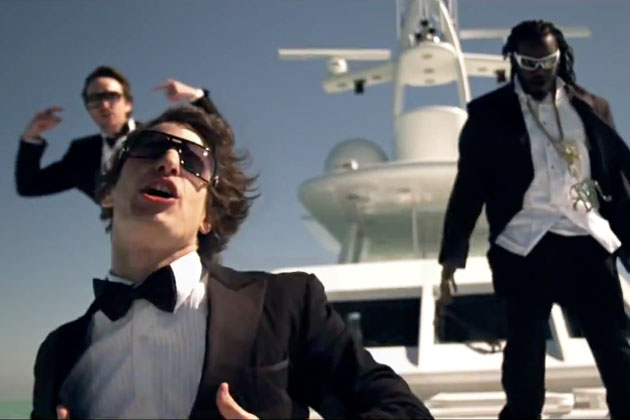 It's the time of year when MBA students like to let their hair down, producing YouTube parodies about their B-school experience. It's also the time of year when those creative impulses occasionally backfire.
As we reported earlier, B-school parody videos are sort of a rite of passage. One of them recently caught the attention of BostInno, which posted a link to a YouTube video by students at Harvard Business School that riffed on Andy Samberg's SNL Digital Short "I'm on a Boat." In the accompanying blog post, the video was described as "incredibly awkward" and "cringe-worthy." A short while later, the video was removed from YouTube.
Which is a shame because it sounds pretty funny. According to BostInno: "The prim, proper, buttoned-up Ivy Leaguers, destined to change the world and become the next generation of executives, aren't spending their $125,000 a year [starting salaries] donating to charity or starting their own company," writes Lauren Landry, "they're buying a 500-footer, partying like Lindsay Lohan and awkwardly dancing around in bathing suits with expensive cigars in their hand."
Give the Harvard students high marks for creativity: Anyone can create a parody, but a parody of a parody? The original Saturday Night Live version featured T-Pain, topped iTunes's music video chart, inspired a Foursquare badge, and drops enough expletives to make anyone think twice about watching it at work. The HBS version has lyrics inspired by the original ("This ain't real world, this is HBS. Party boat [expletive deleted], don't you ever forget") and apparently includes a joke about how the students can't be cold-called for a case study—you know, because they're on a boat.
This isn't the first "I'm on a Boat" video to come out of Harvard. Another one was posted to YouTube four years ago (although it's unclear if it was produced by Harvard Business School). Students at other schools, including MIT's Sloan School of Management, have produced their own.
Join the discussion on the Bloomberg Businessweek Business School Forum, visit us on Facebook, and follow @BWbschools on Twitter.
Before it's here, it's on the Bloomberg Terminal.
LEARN MORE