'Click It or Ticket': The Annual Revenue-Generating, Seatbelt-Ticketing Blitz
By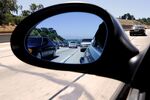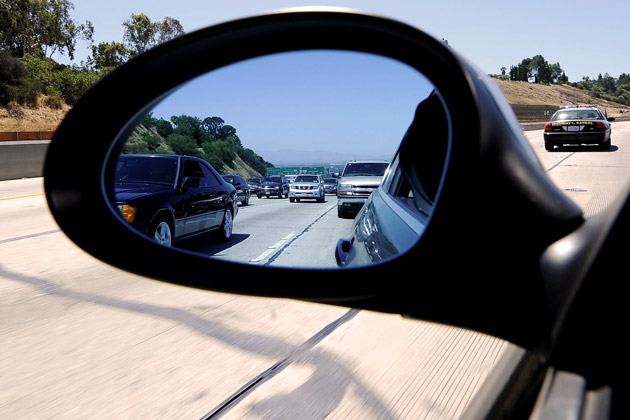 Every year around Memorial Day, police in all 50 states try to round up as many people as possible and issue them tickets for not wearing seat belts in a two-week law enforcement blitz that goes by the cutesy slogan, "Click it or Ticket" (and by the not-so-cutesy CIOT National Seat Belt Enforcement Mobilization).
According to officials, the program is a big success. The National Highway Traffic Safety Administration says that 43 out of 50 states have shown "increased seat belt use" since the program was started in 2003. Officials know this from officers' observations and from telephone surveys, conducted after a campaign, in which citizens report that they wear their seat belts more often and are more afraid of getting ticketed if they don't. In traffic safety parlance (PDF), these people have been "converted" from "non-users to users."
Click it or Ticket also probably has converts among lawmakers looking for ways to raise cash because the program makes money for states. Take Nebraska: The state, according to Highway Safety Administrator Fred E. Zwonechek, expects to double the number of total traffic citations officers typically issue during the two-week period, from 12,000 to 24,000. (That includes seat belt fines, speeding, and driving under the influence.) Zwonechek says the state will generate $750,000 from the campaign, compared to $400,000 normally.
In Delaware, where a seat belt violation costs $83.50, officers issued 1,041 seat belt citations during Click it or Ticket in 2012 vs. 1,203 in 2011. Over an ordinary 14-day period, Delaware cops issue about half as many summonses. That means that during Click it or Ticket, the state could make an additional $100,000 off flagrant "non-users." (To be fair, this is a back-of-the envelope estimate and doesn't account for those who contest their tickets.)
While Click it or Ticket has been successful, the biggest factor in whether someone wears a seat belt or not isn't the two-week campaign. It's the law itself. States in which officers can pull someone over simply for not wearing a seat belt have use rates about 10 percent higher than those in which an officer isn't allowed to make a traffic stop just for that. Such laws bump up revenue, too.
Before it's here, it's on the Bloomberg Terminal.
LEARN MORE