Are Japanese Boards Ready for Activist Investors Like Dan Loeb?
by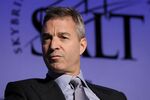 Hedge fund billionaire Daniel Loeb has asked Sony to approve a complicated plan to spin off its most profitable assets, according to the New York Times.
The subtext of his inquiry was simpler: is Corporate Japan ready to embrace the rough-and-tumble brinksmanship of U.S. institutional investors at the cost of such social values as full employment and peaceful boardrooms?
Loeb seems to think the answer is "yes"; after all, his Third Point fund already has about $1.1 billion in Sony, a 6.5 percent stake. And there is some evidence that Sony, having lost roughly half its market value in the past five years, may be more open to outside influence. Sony Chairman Howard Stringer hinted at a shift in values in a speech a few months ago, saying Japan's harmonious society "leads to conflicts in a world where shareholder value calls for ever greater efficiency."
But the likes of Loeb have been rare in Japan. Of almost 800 forays by activist investors in the country between 1998 and 2009, only about one-third managed to effect any change, according to a recent study out of Kobe University and the University of Southern California.
T. Boone Pickens was famously thwarted by Japanese mores when he pushed for big changes at Koito Manufacturing in the late 1980s. Despite having taken a 26 percent stake in the headlight maker, Pickens couldn't even secure a board seat and eventually backed out of his position and penned an article in the Washington Post: "The Heck with Japanese Business: Why I'm Not Interested in Trying to Compete in a Cartel System."
One of the only legacies of forays such as Pickens's has been an increase in defense measures by Japanese boards. In recent years, at least one-sixth of Japanese companies have adopted poison pill policies to prevent takeovers.
However, under the leadership of Prime Minister Shinzo Abe, the country on a whole is throwing off some of its traditional caution. Determined to break more than a decade of stagnation, Abe has launched a growth plan that comprises massive stimulus spending and aggressive monetary easing.
Those policies, and the corresponding weakening of the yen, were one of the main reasons Sony was last week able to post its first annual profit in five years. But it was prudent cost-cutting on incremental gains that made the difference, not a Silicon Valley-style surge.
Sony has struggled in the electronics game since its Walkman went the way of parachute pants. Loeb, meanwhile, is pushing the company to separate for investors its hits-making businesses: the film studio responsible for such movies as 21 Jump Street and the music label behind artists like Ke$ha.
Sony makes money on Carrie Underwood tracks, for example, whether they are playing on an iPod or an 8-track.
Loeb is no dummy though. He aired his request in a hand-delivered letter, not a harangue on cable news. For a blustery billionaire, it was remarkably peaceful prose. "We are confident that by acting as partners, Sony will grow stronger," Loeb wrote.
That's a far cry from the year-ago salvo he sent to Yahoo!: "What is this board waiting for?"
Before it's here, it's on the Bloomberg Terminal.
LEARN MORE