Adobe Angers Users With Its Savvy, Reckless Photoshop-Subscription Plan
by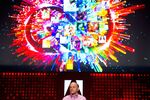 Owning stuff is so 2008. Unless you use Adobe software.
Taking a cue from music platforms sites such as Spotify, Adobe Systems is now offering its software solely by subscription, rather than sales. Most notably, Photoshop now costs $20 a month, rather than $650, its recent shelf price. Those who bought the program recently will get a discounted rate.
Adobe's full Creative Suite, which buttresses Photoshop with applications like Illustrator and Dreamweaver, now runs $50 a month, rather than $2,600.
Not surprisingly, the announcement sparked a heated debate and no shortage of vitriol on design blogs and social media platforms. "For those of us who only buy what we need, and only update every few versions, this is a huge price increase," wrote a blogger identified simply as David. "For small shops and part-time freelancers, it feels like Adobe is saying 'You don't matter.'" On TechCrunch, commenters called for alternatives like Gimp—or GNU Image Manipulation Program—a Photoshop-like program for Linux. Meanwhile, angry users are circulating an online petition asking the Obama administration to investigate Adobe's business-model shift and accusing the company of grabbing a monopoly position via "backroom deals" and "predatory pricing."
Through the din, it's still easy to see why the subscription model made sense to Adobe executives. For one, it will smooth out earnings volatility. In a tight economy, a $2,600 purchase might be a splurge—even in the champagne-and-caviar world that comprises freelance photography and graphic design. It's easier to justify a few Hamiltons a month. By the same logic, lower, incremental pricing may cut down on piracy. Almost two-thirds of computer users pirate software, according to the Business Software Alliance, a trade group that counts Adobe as a member.
Finally, the shift makes sense from a product maturity standpoint. Adobe has been selling Photoshop for almost 25 years. While it is still improving and tweaking the product (it now has a Photoshop Touch for tablet devices), consumers are no longer stretching their budgets as often to buy the latest iteration. Under the new subscription scheme, Adobe will now make more money on any consumer who would otherwise use the same Photoshop version for more than four or five years.
There are drawbacks, too. Primarily, it will take Adobe a lot longer to collect revenue on each of its products—at least three more years, if one assumes Adobe realizes a return on upfront cash. And it has kicked up a storm of bad publicity at a time when there are no shortage of free or cheap options for editing photos and building Web pages and illustrations.
To that end, Adobe may not make nearly as much money from casual users. For professionals, the switch should be "a non-issue," says Aaron Hockley, a photographer in Washington. "How much did you pay for film processing back in the 'good old days'?" he wrote on his blog, Splat Photo. "While it would be great if everything were free, we're not in that world and the new pricing for Photoshop seems quite reasonable."
Before it's here, it's on the Bloomberg Terminal.
LEARN MORE