How Many People Slip by U.S. Border Patrol? Depends Who's Counting
By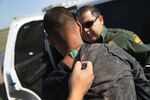 In the immigration bill making its way through Congress, people living illegally in the U.S. will get citizenship only after the U.S. Department of Homeland Security controls the border. That means their ability to get citizenship hangs on a single ratio: The number of immigrants Customs and Border Patrol agents catch vs. the number they think slipped through their fingers. DHS says the current "effectiveness" ratio for border security is 87 percent, just three points shy of the 90 percent target in the bill.
It may sound strange that Homeland Security officials spend time counting people they can't actually see. There are methods to do this. The agency uses drones and surveillance towers to try to identify would-be border crossers. They also count footprints in the desert. Gauging the effectiveness of border security isn't a terribly precise science.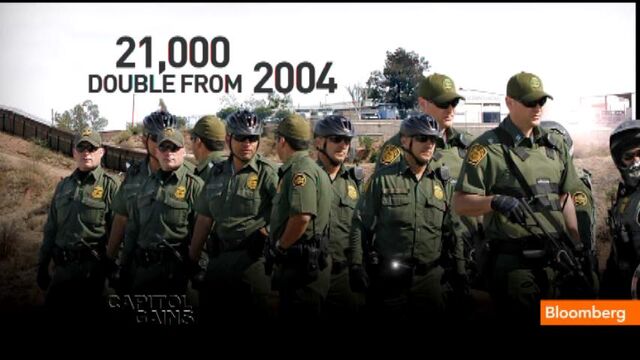 Which is why it may not be surprising that outside experts think the government's numbers are overly rosy. According to a new Council on Foreign Relations report, the agency is missing a lot more people than it accounts for. In 2010, the most recent year for which numbers are available, CFR says that twice as many people got into the U.S. than the Customs and Border Patrol estimated—in total, about 400,000. That's far fewer than in years prior, when the number of illegal border crossers getting into the country was more than 1 million. But it ain't great, and the disparity between CFR's estimate and the official one makes it look worse.
As much as immigration advocates might wish these numbers to disappear as the overhaul moves closer to a vote, they're likely to get a lot more attention. This may mean that DHS will have to do a better job at explaining how it comes up with its figures. Considering the huge amount of money the U.S. spends on immigration enforcement—a record $73 billion in Obama's first term and an additional $4.5 billion if the immigration overhaul passes—more scrutiny is not a bad thing.
Before it's here, it's on the Bloomberg Terminal.
LEARN MORE