business
Higher Grades for Haas Undergrads
Louis Lavelle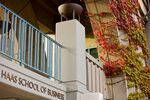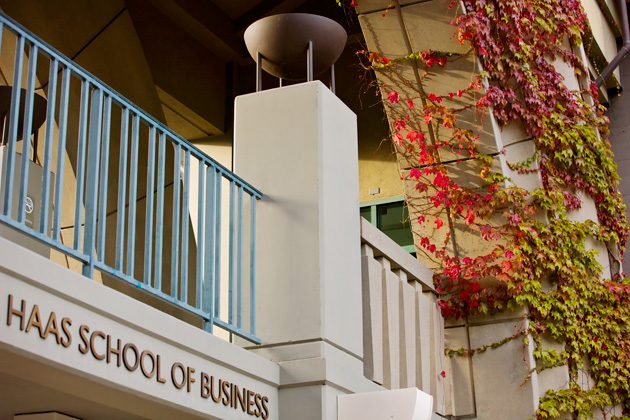 Two years after instituting grading caps for undergraduate business students, the Haas School of Business at the University of California, Berkeley is relaxing its unpopular policy, making it possible for students to earn higher grades.
In 2011, the school capped the mean GPA at 3.2 for core classes and 3.4 for electives. Effective May 3, the caps have been raised to 3.4 for core classes and 3.6 for electives, according to the Daily Californian, the UC-Berkeley student newspaper.
Haas says the new cap for core classes "more closely reflects the historical mean." The goal of the new caps is to "establish clear and consistent academic standards" across degree programs and multiple sections of the same course, and "to encourage students to come to class, and to come to class prepared."
After Haas scrapped its grading curve in 2011, the caps put in place were not popular with students. Tyler Wishnoff, president of the Haas Business School Association, said those caps left many students feeling that it was too difficult to get the grades they thought they deserved and may put them at a disadvantage when competing for jobs with graduates of schools without such a policy. Some students felt there was little point in trying hard for mediocre grades.
"There was definitely a lot of mixed feelings about the caps," Wishnoff says. "There was a perception that it was just too hard to do well. … I definitely talked to students who stopped trying because the policy was too oppressive."
The new policy, Wishnoff says, is a big improvement, giving faculty the flexibility they need to award grades that accurately reflect a student's performance. The new policy—while it won't be retroactive, as some students had wanted—is fair and maintains the school's academic rigor, he says.
Join the discussion on the Bloomberg Businessweek Business School Forum, visit us on Facebook, and follow @BWbschools on Twitter.
Before it's here, it's on the Bloomberg Terminal.
LEARN MORE