Americans Can't Stop Shopping
By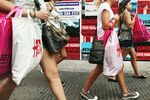 At the end of last year, economists were fretting about how bad the hit to consumer spending would be from the reinstatement of the payroll tax. Five months into the year, we're still waiting for the pain. Despite having smaller paychecks, Americans just keep on shopping, bucking assumptions that they'd tighten their belts in 2013 and slow the economy as a result.
In the strongest sign yet that U.S. consumers are shrugging off higher taxes, not to mention federal spending cuts, retail sales notched a 0.1 percent increase in April. Not a big increase, but a big surprise. The consensus was that it would fall by 0.3 percent. Previous data also look better than first reported. March's retail sales number was revised to show a gain, rather than a decline. February was also revised up.
One of the more eyebrow-raising bits from April's sales data is that Americans aren't just spending on staples such as food and gas, they're also buying discretionary items such as clothes and cars and electronics. Internet sales, for example, jumped 1.4 percent month-over-month in April.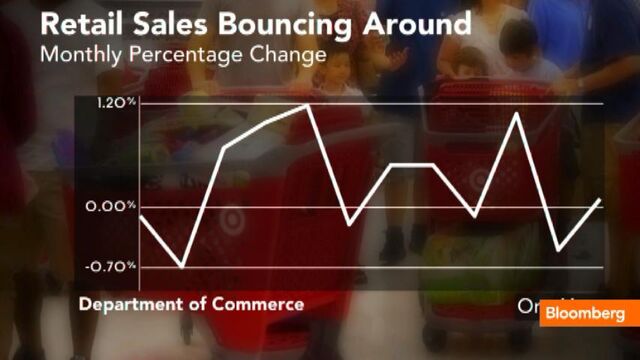 So where's the money coming from? Since last April, average hourly earnings have risen by 1.9 percent, according to April's nonfarm payrolls report. Falling gasoline prices have also given consumers some breathing room. Nationwide gas prices fell 13 cents during April. But they're still about 20 cents higher than they were in January.
The biggest source of cash seems to be coming from people's savings. At 2.7 percent, the U.S. savings rate is now lower than it's been since the recession began in December 2007. That's a troubling sign that suggests people may be starting to spend beyond their means again. Though the consumer's balance sheet is certainly in better shape this time around, Americans have reduced the amount of money they spend paying down debt to about 10 percent of personal income, down from a high of 14 percent back in 2007. Rising home values and record-breaking stock prices have them feeling wealthier, too.
All in all, this is good news for the U.S. economy. Based on April's stronger-than-expected retail sales data, the guys at Capital Economics now think the economy grew at 2.9 percent in the first quarter, instead of 2.5 percent. Neil Dutta, chief U.S. economist at Renaissance Macro Research, wrote in a note this morning that he's revised his forecast for second-quarter growth to 2 percent, up from 1.6 percent. Like it or not, the U.S. economy still lives and dies based on consumer spending. And thankfully, shopping remains the top hobby for most Americans.
Before it's here, it's on the Bloomberg Terminal.
LEARN MORE