Swiss Bank Whistle-Blower Hervé Falciani Gets a Reprieve
A Spanish court declines to extradite ex-HSBC employee who leaked data on tax-dodging clients. That doesn't mean this case is over
by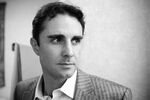 Switzerland lost a round this week in its effort to prosecute Hervé Falciani, a former employee of HSBC's Swiss private bank who handed European tax authorities a trove of data showing that HSBC clients were hiding billions of dollars in secret Swiss accounts.
A Spanish court refused a request by Swiss authorities to extradite Falciani, a French and Italian national, who took refuge in Spain last year after Switzerland accused him of stealing confidential data from the bank, where he worked until 2008. Falciani handed over the information to French, Spanish, British, and Italian authorities, who have been using it to track down tax evaders. His actions, Spain's National Court ruled on May 8, are not "considered offenses in Spain."
Spanish prosecutors opposed Falciani's extradition, saying that information he provided has helped expose fiscal fraud totaling €200 billion ($260 billion) across Europe. "We can't punish people who, when they observe criminal conduct where they work, denounce it to the authorities," said prosecutor Dolores Delgado during an extradition hearing last month.
Among the big names that turned up in the records Falciani provided was Emilio Botin, chairman of Spain's Banco Santander, who agreed to a €200 million back-tax payment while maintaining he was unaware of the Swiss account. Michael Shanly, a British real estate developer last year agreed to pay €555 million in back taxes and penalties based on information in the records.
HSBC has said that Falciani, who was employed in the bank's computer-services department, obtained data on at least 24,000 clients who had accounts with its Swiss private-banking unit from 1997 through 2007.
Switzerland hasn't said whether it plans to appeal the ruling. "It is up to the prosecutor to decide," since the extradition request was initiated by the government, a spokesman for HSBC Private Bank in Geneva told Bloomberg Businessweek. Calls to the Swiss prosecutor's press office today were not answered.
While Falciani has gotten a legal reprieve, the Spanish ruling doesn't address other intriguing aspects of the case, including his possible role in a U.S. money-laundering investigation of HSBC. In an interview with El País on April 22, Falciani said U.S. authorities encouraged him to flee to Spain because his life was in danger. "The United States warned me that it would be easy for someone to pay to have me killed," he said. Falciani said U.S. officials had tipped him off that it was about to settle a money-laundering case against the bank, which last year paid a $1.9 billion fine to close a U.S. investigation.
In an earlier interview with a Swiss newspaper, Falciani said he was briefly kidnapped by Israel's Mossad intelligence agency because it was investigating links between HSBC and Hezbollah, involving possible money laundering by terrorist organizations.
And while Falciani has said he never sought payment for the data he took, one of his former HSBC colleagues told Le Parisien in 2010 that she accompanied him on a trip to Beirut in 2008, during which he assumed a false identity and tried to sell information to a Lebanese bank. In previous interviews, Falciani has denied that he asked for money from the bank and said he used a false name because he feared for his life.
Neither Falciani nor his lawyers could be reached for comment. It's clear, though, that this case could still yield some fascinating surprises.
Before it's here, it's on the Bloomberg Terminal.
LEARN MORE