For MBA, a Deadly Bombing Brings Home Challenges in Africa
Louis Lavelle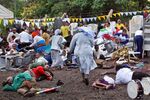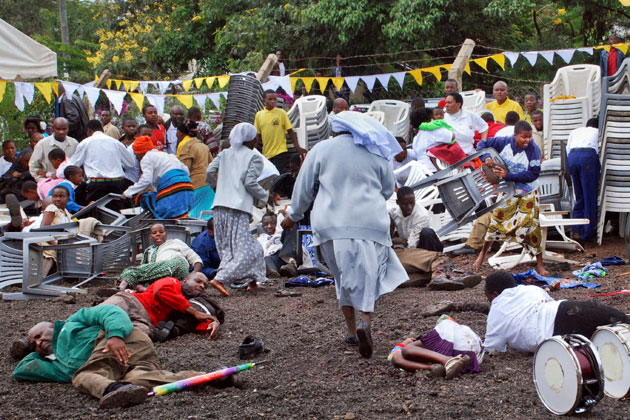 A Georgetown MBA student learned a hard lesson this week on the perils of trying to do good in a potentially dangerous part of the world.
In 2008, Brendan Callahan, along with his then-girlfriend (now-wife) Alyssa, founded an organization called Achieve in Africa, to improve education on that continent.  Callahan, now 25, was an undergraduate business student at Boston University at the time. After witnessing the hardships of the African people first-hand during a mission trip to the continent, he was inspired to start the organization.
One of the group's projects is in the village of Olasiti in northern Tanzania, where it's trying to expand and update a primary and secondary school. The primary school had only 17 functional classrooms to accommodate more than 1,900 students, and the local population of subsistence farmers earning less than $100 a year lacked resources for new construction. The old building was crumbling, and classes typically had 100 students, forcing them to take turns standing during class.
On May 5, during a dedication for the Roman Catholic church next door to the primary school, someone tossed a bomb into the crowd of 300. The bomb killed three and injured 60, but the Vatican ambassador to Tanzania, who was in attendance, escaped unharmed, according to Catholic World News. Reuters reported that eight people have been arrested in connection with the attack.
Callahan wasn't in Olasiti when the bombing took place, but he says the experience left him shaken.
"Obviously our hearts go out to them," he says. "I've lived with these villagers in their homes and befriended a lot of people there. It's very heartbreaking."
The last time Callahan visited the village was in the summer, following a Georgetown MBA residency in Johannesburg. The secondary school was being outfitted with solar panels at the time, to allow students to study after hours. He says the bombing underscored the need for the secondary school.
"We've been getting those students of all different religions a chance to learn together and play together and laugh with each other all under one roof," says Callahan, who graduates in two weeks. "This act makes us more determined to give this village its first secondary school and to have all these children learning under one roof."
Join the discussion on the Bloomberg Businessweek Business School Forum, visit us on Facebook, and follow @BWbschools on Twitter.