BCE Profit Beats Estimates as Smartphone Data Spend Grows
Hugo Miller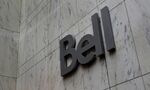 BCE Inc., Canada's second-largest wireless carrier, reported first-quarter profit that beat analysts' estimates as customers spent more to surf the Web and watch videos on their smartphones.
Excluding severance, acquisition costs and some other expenses, earnings were 77 Canadian cents (77 cents) a share, the Montreal-based company said today. Analysts predicted 71 cents a share on average, according to data compiled by Bloomberg. Sales gained 0.2 percent to C$4.92 billion, compared with the C$4.95 billion estimate.
Chief Executive Officer George Cope is using recent acquisitions to make more sports, news and drama programming available on mobile devices, aiming to lure new subscribers and increase the amount he can charge existing customers. BCE is trying to narrow the gap with wireless leader Rogers Communications Inc., which gained 32,000 contract subscribers last quarter. BCE added 59,497, compared with the 55,000 predicted by analysts.
"Our wireless momentum continues in the marketplace," Cope told analysts on a conference call. The subscriber additions were "very strong," especially because the first quarter is typically the weakest of the four, he said.
BCE shares slipped 0.6 percent to C$47.65 at the close in Toronto. The stock has climbed 12 percent this year, as the S&P/Toronto Stock Exchange Composite Index gained 0.9 percent.
Wireless Margins
Average revenue per customer at Bell Wireless, BCE's mobile-phone business, rose 3.9 percent to C$55.92 a month. That helped drive up Bell's margins, excluding some items, to 37.7 percent from 37.1 percent a year earlier.
"This margin improvement has been a long time coming as Bell has historically lagged its peers" on that front, said Maher Yaghi, an analyst at Desjardins Securities in Montreal who rates BCE a buy. "We continue to like the company's prospects given the trends in wireless."
Telus Corp., Canada's third-largest wireless operator, reported profit of 56 cents a share today, beating the average analyst estimate of 54 cents. Sales rose 4.8 percent to C$2.76 billion as the Vancouver-based company capitalized on faster economic growth in western Canada. Analysts had projected C$2.78 billion in sales.
Telus Customers
Telus added 59,000 wireless subscribers on contract last quarter, topping the 54,000 predicted by analysts. Telus also increased its quarterly dividend by 12 percent from a year earlier to 34 cents a share.
Telus shares rose 1.3 percent to C$37.17, bringing the gain this year to 14 percent.
BCE's Cope spoke this week at hearings in Montreal to try to persuade Canada's main media regulatory agency to approve its C$3 billion purchase of Astral Media Inc. The Canadian Radio-television Telecommunications Commission rejected the deal in October, saying it would concentrate too much power in BCE's hands and curb competition.
The company, which already owns broadcaster CTV, submitted an amended takeover plan in November. Canada's antitrust agency has already approved the deal. BCE said today it's targeting an early summer closing of the Astral deal, pending CRTC approval.
BCE's first-quarter net income rose 6.6 percent to C$566 million, or 73 cents a share, from C$531 million, or 69 cents, a year earlier.
Spectrum Ownership
Cope told reporters after the company's annual shareholders meeting in Toronto today that he'd consider trying to buy one of the new wireless entrants in Canada if the rules on transfer of spectrum ownership are changed.
Wind Mobile, the largest of the new entrants that bought spectrum in a 2008 auction designed to spur fresh competition, has been put up for sale by its prospective new owners Vimpelcom Ltd., a person familiar with that process has said.
The new operators have struggled to grab market share from BCE, Telus and Rogers, which together control 90 percent of the Canadian wireless market.
"If something changes in the wireless industry, we'll be a participant," Cope told reporters after the meeting. "We're certainly not going to step aside and ever hand over anything to our competitors."
Telus is in talks to buy Mobilicity, another new operator, a different person with direct knowledge of the deal said last month. Chief Commercial Officer Joe Natale said Telus owes it to shareholders to consider any potential acquisitions yet declined to confirm the talks in an interview today.
John Gossling, Telus's chief financial officer, said acquiring more spectrum is a priority.
"If you ask us, are we interested in acquiring more spectrum, yes of course we are and that's whether it's an auction or if it comes up for sale in another way," Gossling said in the joint interview.
Before it's here, it's on the Bloomberg Terminal.
LEARN MORE