Who Will Replace Wharton's Dean?
Geoff Gloeckler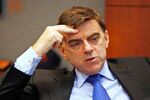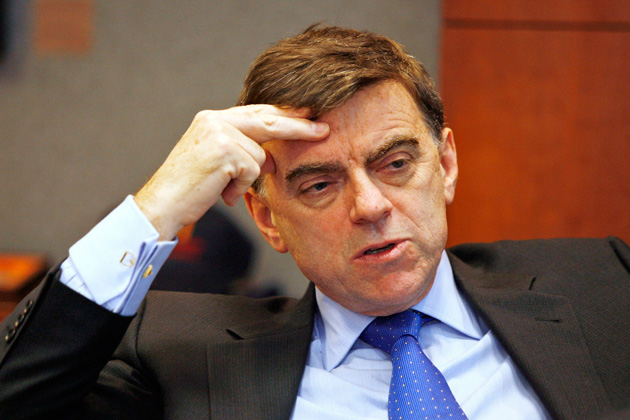 With the recent announcement that Wharton Dean Thomas Robertson will be stepping down at the end of the 2013-14 academic year, the question of succession is one that will soon dominate water-cooler conversations on campus. While the search committee has not yet been formed, we can deduce a few things about what they will be looking for based on past dean searches at Wharton.
For starters, it would be difficult to get faculty support for a career administrator or nonacademic chief executive type. Second, it's hard to imagine an outsider (or at least someone without some connection to the school) getting the job. With this in mind, here's our list of seven possible replacements, none of whom has openly declared an interest in the job:
Karl Ulrich: Currently the vice dean of innovation at Wharton, Ulrich is viewed as an up-and-comer within the B-school ranks. His background in innovation makes him an interesting option, as it's one of the areas Robertson has championed during his tenure. It's not clear, though, if the traditional B-school would venture away from someone with a finance or marketing background.
Eric Bradlow: Bradlow serves as vice dean of Wharton's doctoral programs and, like Robertson, comes from a marketing background. He has a long and distinguished teaching record at the school and holds an undergraduate degree from Wharton and an AM and PhD in statistics from Harvard. The question, though, is whether he have enough leadership experience to handle the position.
Michael Useem: Useem serves as director of the Center for Leadership & Change Management, as well as a professor in management. He's known as a leadership guru both inside and outside the school, having led programs with dozens of companies, including Coca-Cola, Goldman Sachs, and Google. What isn't clear is if Useem would be interested in leaving behind his current position to become dean.
Peter Cappelli: The longtime Wharton management professor serves as the director of the school's Center for Human Resources, as well as a professor in Penn's Graduate School of Education. He's well liked in both the business school and the greater Penn community, an important factor for the search committee, insiders say.
David Schmittlein: Schmittlein served in various academic and administrative positions at Wharton, including deputy dean, before leaving in 2007 to become dean at MIT's Sloan School of Management. He has a strong connection with Wharton and its faculty and was interviewed for the dean's position in 2007 before removing his name from consideration. The move seems like a natural progression, if he's interested in returning.
Barbara Kahn: Currently a marketing professor and director of the Baker Retailing Center at Wharton, Kahn has a long record of leadership on her résumé. She served as vice dean of the undergraduate program for four years before heading south to become dean of the University of Miami's School of Business Administration, a position she held for nearly four years. Kahn's career path closely resembles Robertson's, and she knows what is required of a dean.
Michael Gibbons: Perhaps the most likely candidate, Gibbons is a professor of investment banking and currently serves as deputy dean—Robertson's right-hand man. He was also chairman of the finance department for 12 years. If Penn is happy with the direction Wharton is going, Gibbons would be the obvious choice.
Join the discussion on the Bloomberg Businessweek Business School Forum, visit us on Facebook, and follow @BWbschools on Twitter.
Before it's here, it's on the Bloomberg Terminal.
LEARN MORE