UT Faculty Up in Arms Over New Disclosure Policy
by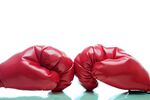 Professors at the University of Texas, Austin aren't happy about new rules that will require public disclosure of any outside activities. The new regulations are similar to what professors at the Columbia Business School have had to follow for the past two years.
The start date of a new conflict of interest disclosure policy at UT has been pushed back four months, to Sept. 1, to allow for further discussion after faculty members spoke against the measure at a meeting last month, according to the university's student newspaper, the Daily Texan.
The policy would require faculty members to disclose "conflicts of interest, conflicts of commitment and outside activities."  Such disclosures may include personal, professional, nonprofit, for-profit, paid, and unpaid work. UT said it would review its conflict of interest policy in December after a geology professor, Charles "Chip" Groat, wrote a report (PDF) saying there was little evidence that hydraulic fracturing, or "fracking,"  contaminated groundwater. It was later discovered that the professor sat on the board of a Texas-based fracker Plains Exploration & Production, and was paid $413,900 in 2011 for his service, according to the company's SEC filings. Groat, who left UT in 2012 for a position with a Baton Rouge (La.)-based nonprofit research group called the Water Institute of the Gulf, could not be reached for comment.
Business professors frequently sit on corporate boards, and many are paid for outside consulting work. More than 15 professors from schools ranked among Bloomberg Businessweek's top 10 full-time MBA programs sit on boards of S&P 500 companies, including Goldman Sachs, Intel, and General Mills. UT's McCombs School of Business Dean Thomas Gilligan was elected to the board of KB Home in July.
UT English professor Alan Friedman spoke about the policy to Inside Higher Ed:  "It's invasive. It's intrusive. It basically says you're guilty before you're proven innocent," he said, adding "It threatens loss of tenure over failure to report that you volunteer for Planned Parenthood."
Similar privacy concerns are also outlined on a website by UT engineering professor Brian Evans, who says the policy, known as UTS 180, will infringe on professors' civil liberties. The site suggests that the policy may give UT administrators the ability to deny outside activities such as volunteering with the Girl Scouts or the National Rifle Association.
"Transparency regarding these engagements is a key aspect of maintaining academic integrity," McCombs spokesman David Wenger said in a statement. "Pro-actively disclosing potential conflicts of interest while promoting faculty research, for example, helps protect the credibility of the institution and provides the public with all the relevant information needed to form educated opinions about studies and findings."
Columbia Business School approved similar rules in May 2011, after Dean Glenn Hubbard and finance professor Frederic Mishkin were portrayed in the film Inside Job as offering their financial expertise without revealing they were paid by interested parties' the movie won an Academy Award for best documentary. Columbia now requires professors to list outside activities on their online résumés and to notify the dean's office about those activities and how much time they require.
So how detailed have those disclosures gotten?
A quick browse of the "outside activities"  sections listed on Columbia business professors' résumés did not turn up any volunteers for Planned Parenthood, the Girl Scouts, or the National Rifle Association. We do see that Hubbard lists (PDF) his membership on the Manhattan District Council Board of Boy Scouts of America, as well his position of trustee at Fifth Avenue Presbyterian Church.
We're not sure what this portends for professors at UT Austin, but they have four months to figure it out.
Join the discussion on the Bloomberg Businessweek Business School Forum, visit us on Facebook, and follow @BWbschools on Twitter.
Before it's here, it's on the Bloomberg Terminal.
LEARN MORE